This week's free map is … San Francisco!
San Francisco (as you can see from the image above) is sort of a weird looking place.
We actually did this one in two colors: Millennial Pink, above, and a blue one, below: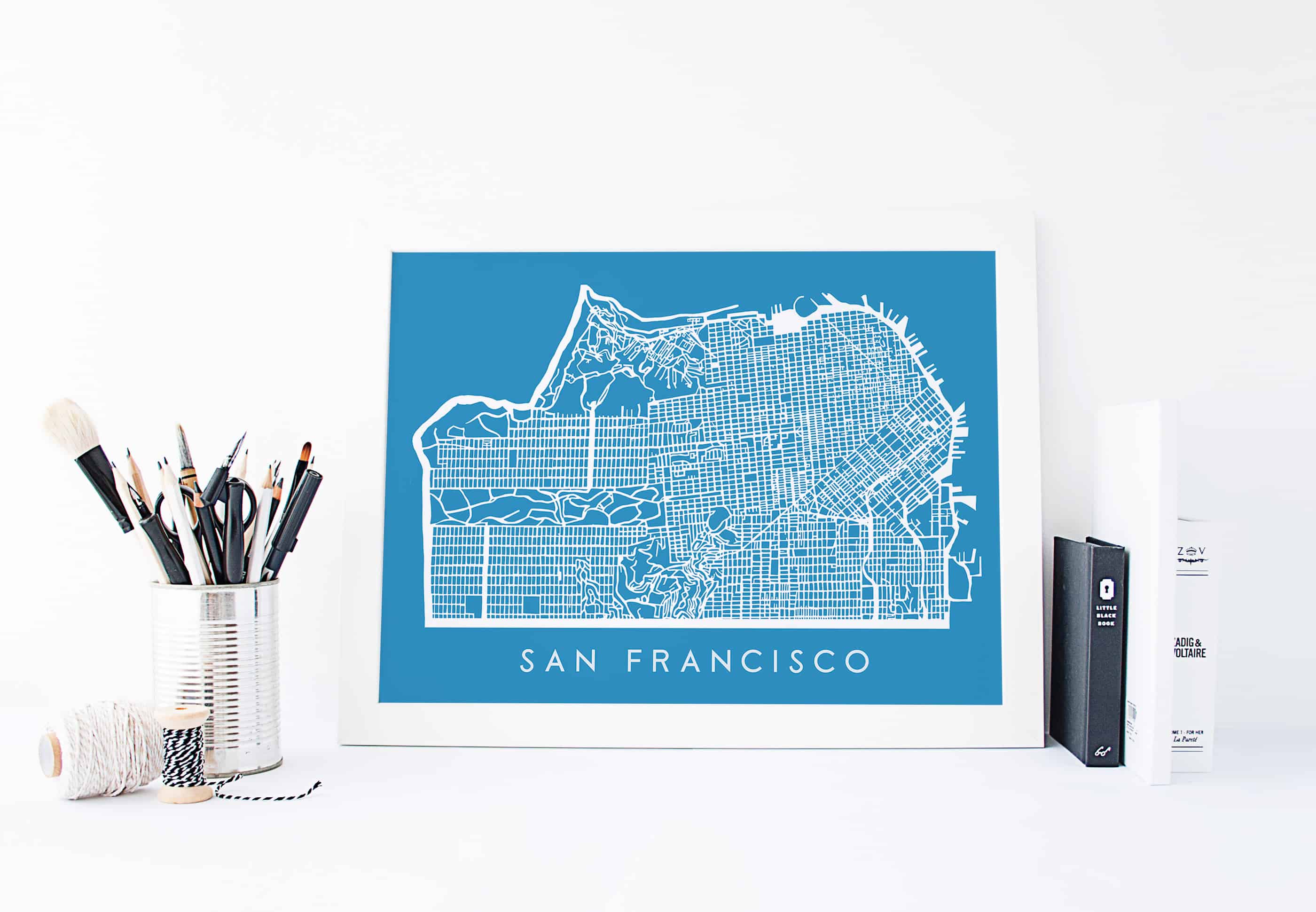 All you need to do is click on the links above, save the PDF files, print, et voila, instant wall art! If you use nice paper (and a decent printer), it's basically indistinguishable from a screenprint.
Would you like a free map every week? Then just sign up for our newsletter! It's FUN!