Vilnius, Lithuania, was the last of my Baltic capitals and my favorite: small, friendly, interesting. Does that sound boring? It wasn't. Vilnius is an excellent choice for a long weekend — three days is just about right. These are not the only things I did in Vilnius, but they were the best.
1. Take a photo tour with Mindaugas
Vilnius is an exceptionally photogenic city — all narrow, cobblestoned streets and pastel-colored baroque churches — but it is even better with a guide, especially one like Mindaugas, who was a teenager during Lithuania's fight for independence. This tour took in the regular highlights — the Hill of Three Crosses, Gediminas' Tower — and added in photographic instruction, an almond croissant, and personal insight into Lithuania's recent history. What could be better?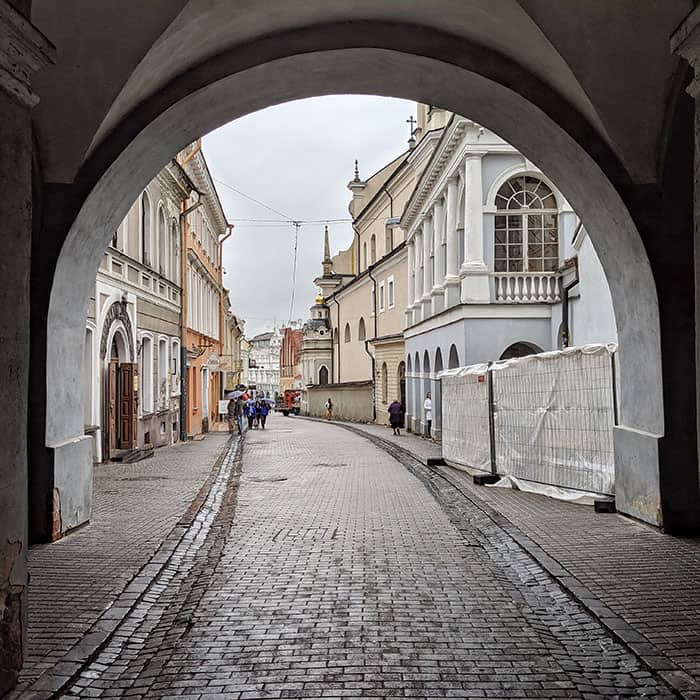 2. Go on a walk through the Old Town
It's small enough that there's little fear of getting lost, though with enough alleyways and courtyards that there's plenty to explore.
3. Follow a food tour with Urban Adventures
I'm not sure I'll be looking for the nearest cepelinai restaurants now that I'm back home, but I did like the šaltibarščiai — an extremely Instagrammable, bright-pink beet soup. As for kepta duona, Lithuanian fried bread with cheese: Unsurprisingly, this was delicious. This three-hour tour sampled all these iconic dishes, plus drinks.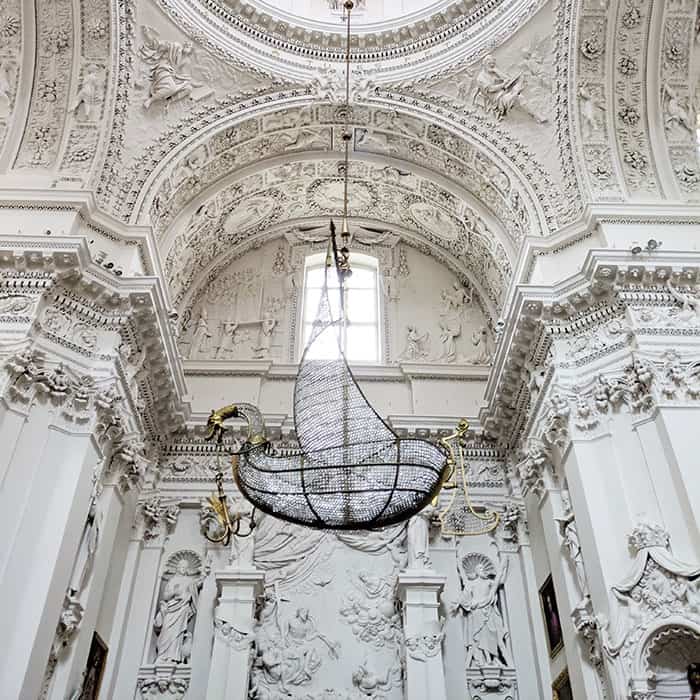 4. Visit allll (or a selection of) the churches
Vilnius's Old Town has one church for every 700 inhabitants, most of which were closed or used for non-religious purposes during the Soviet occupation. The most popular one on Instagram is the pink-hued St. Casimir's (more a coral color IRL than the cotton-candy pink all over Insta), but my favorite was the Catholic Church of St. Peter and St. Paul, with an all-white and exceptionally ornate stuccoed interior. Keep an eye out for that high-bling boat-shaped chandelier, a reference to St. Peter's life as a fisherman.
5. Who doesn't like the spa?
Lithuania's biggest spa town, Druskininkai, is 80 miles southwest of Vilnius, but if you don't feel like leaving town, there are inexpensive options. I found mine at Old Town Sauna, a five-minute walk from the cathedral and in a quiet courtyard right at the top of Pilies Street, Old Town's main thoroughfare. Fifty euros for a two-hour "sauna experience" including jacuzzi, honey scrub, and massage? That'll be fine.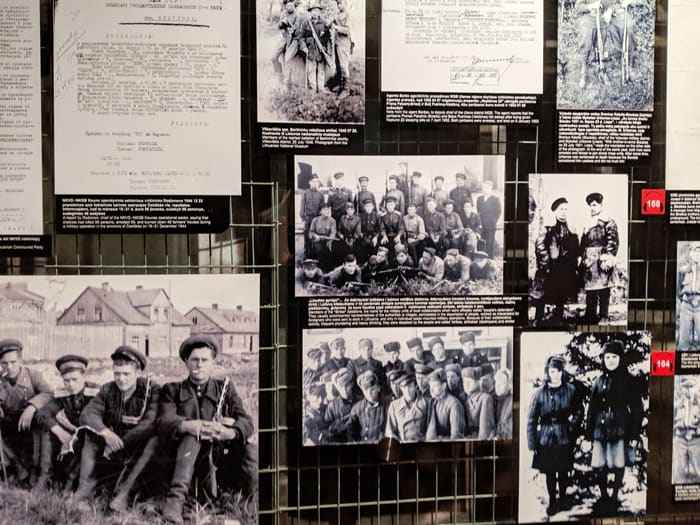 6. Set aside some time for the  Museum of Occupations and Freedom Fights
The fact that this was until recently known as the "Museum of Genocide Victims" should provide a good sense of the general vibe of this museum, housed within the city's former KGB headquarters. People in Vilnius, Lithuania, and the other Baltic countries suffered terribly during the 20th century — much of that painful history is covered here, in information-packed exhibits on the Soviet deportations, "partisan" military units fighting for liberation, and life under occupation.
7. Climb the cathedral bell tower
The views aren't as good from here as they are from the top of the Hill of Three Crosses, but they are good — good enough to warrant climbing one particularly terrifying (and uneven, and extremely vertical) set of wooden stairs.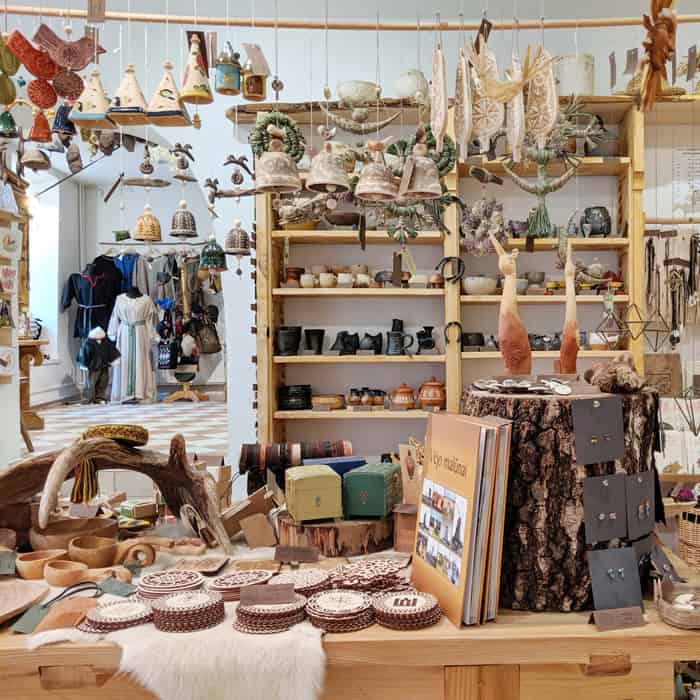 8. Shop Lithuanian hand-craft
Two stores worth recommending: the classic Old Crafts Workshop, which is most notable for its spacious and active workshops. (Watch those prices, though, as everything I saw elsewhere, I saw cheaper.) Ragaine is a cooler, less tour-group-y option, with a beguiling mix of hand-crafted pieces and … metal and other local music on CD, courtesy of the music label Dangus. If you're for a sample of the sound of Vilnius, this is a must-do.
Side notes. Twentieth-century Lithuanian history is a laundry list of Nazi exterminations, Soviet deportations, secret prisons and collective trauma. For a basic (and best-selling!) primer on the deportations, begin with Ruta Sepetys's Between Shades of Gray. Litvaks, or Lithuanian Jews, suffered most, with nearly 200,000 murdered during World War II. For insight into this calamity, book a tour like this one. Other tours focus on life under Soviet oppression. Anecdotally, I found Lithuanians eager to talk about their history, and proud of their successful battle for independence.