There's no shortage of women's fashion shops in Paris — if anything, the problem is too many, rather than not enough. And one strange problem is that outside of the high-fashion houses — Chanel, Vuitton, etc. etc. — many of the most popular stores have surprisingly similar aesthetics. Give me $100 and I probably couldn't tell a Soeur from a Sessun from a Sézane.
This, though, is well in line with French ideas about dressing: This is a fashion culture that for the most part loves and embraces a uniform. This isn't Tokyo or New York or even London, where style is seen as a vehicle for personal expression. I'd argue that instead it's a vehicle for personal perfection: the mastering of fit, vibe, balance, and everything else. It works — it works beautifully, which is why Paris is, overall, the best-dressed city I've ever lived in. But it cuts out the super-highs and the super-lows. You won't see much sloppy-sloppy dressing here, but you won't see anyone walking down the street in something truly majestic. It's fashion socialism versus capitalism, where the average is raised but the peaks are cut off.
On the plus side, it means it's hard to go wrong, since so many shops are selling variations on a narrow but good-looking theme. These are my five best women's shops in Paris. Given my druthers, I'll hit Sézane first (along with 90% of the women who live here) and then A.P.C., if for no other reason than Sézane fits better on short people (like me)
Without further ado, a miniature shopping in Paris guide: our top picks for women's clothing — not including vintage. And for the best beauty shops in Paris, see here.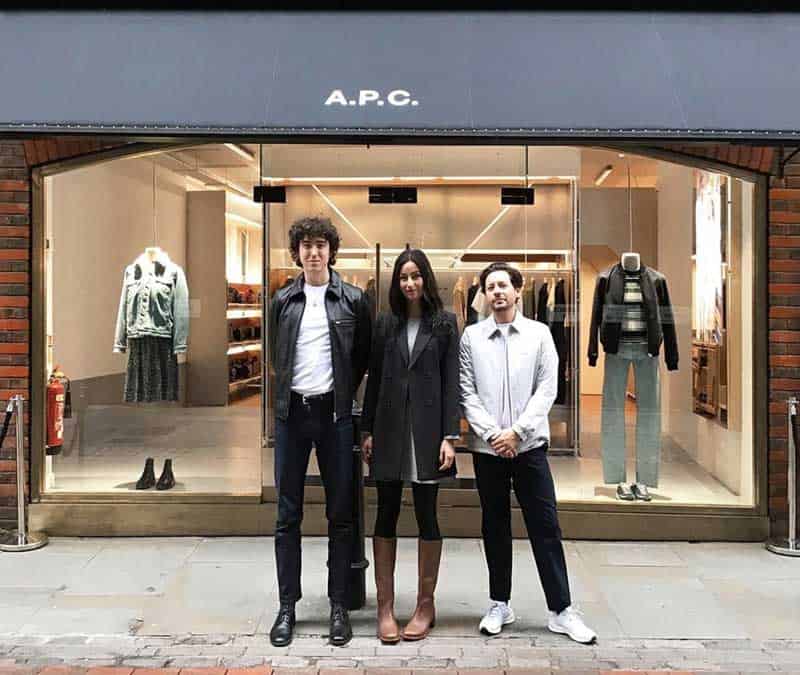 A.P.C.
No other brand epitomizes Parisian basics like Jean Touitou's A.P.C., which favors the androgynous and angular with straight-leg, raw-denim jeans, boxy striped sweaters, minimalist leather goods, and, perhaps, a single floral-print button-down each season. Sézane is flirtier, Maison Kitsuné trendier—this is the real deal. Several locations, 112 rue Vieille du Temple, 75003. Metro: St-Sébastien-Froissart. apc.fr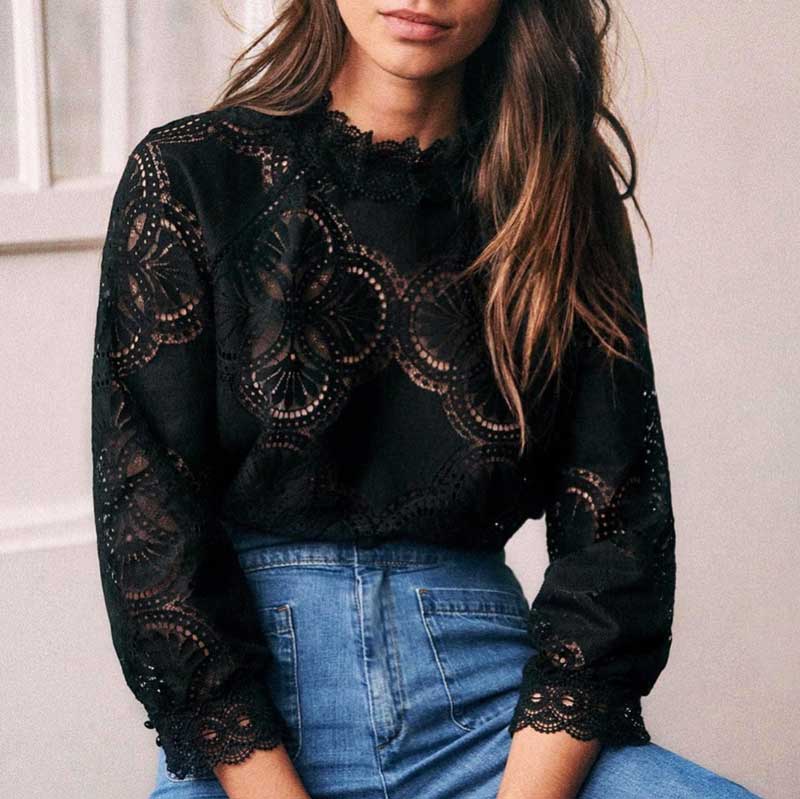 SÉZANE
The uniform of Parisian it-girls worldwide, Sézane is the brainchild of 30-something designer and former eBay power seller Morgane Sézalory. It's taking over the world, with new or pop-up boutiques in New York, L.A., and London. Gingham bandeau tops, wide-leg jeans, simple tanks with alluring bow-tie straps—no one does this look better. The new "grand appartement," with a small collection of vintage and a massive dressing space, offers a less stressée shopping experience than the flagship in the 2nd. 63 blvd des Batignolles, 75008. Metro: Villiers. sezane.com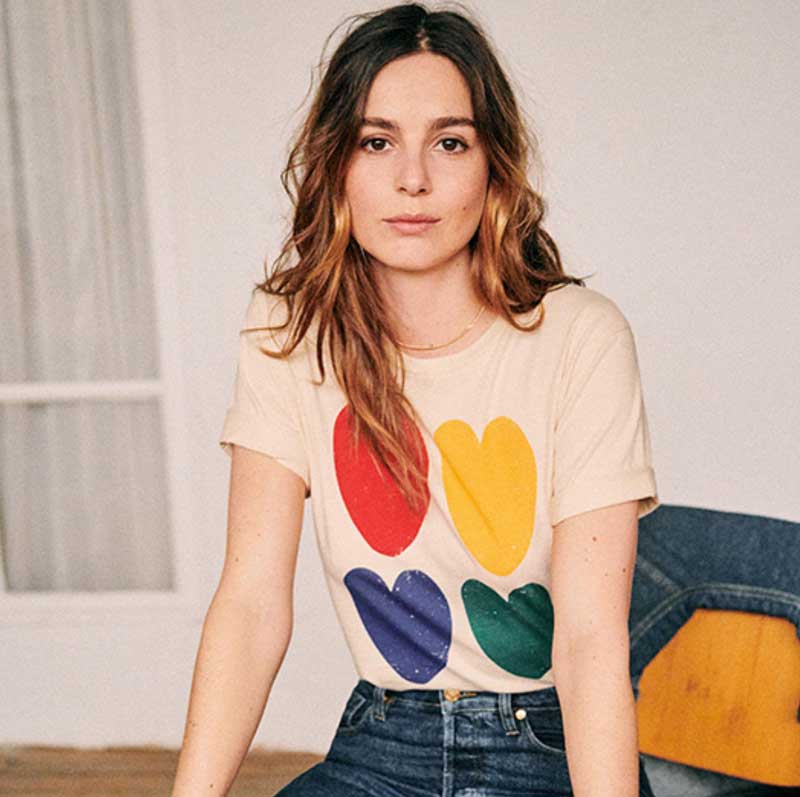 DEMAIN
Sézane's second-hand spin-off, with sales benefiting children's education organizations. Everything here is strictly limited, from sizes to selection to the number of items one can purchase to the number of days the shop is open—a handful at the end of each month. Regardless, the previous-season styles stand up, and the deals can be significant. 3 rue Saint-Fiacre, 75002. Metro: Grands Boulevards. sezane.com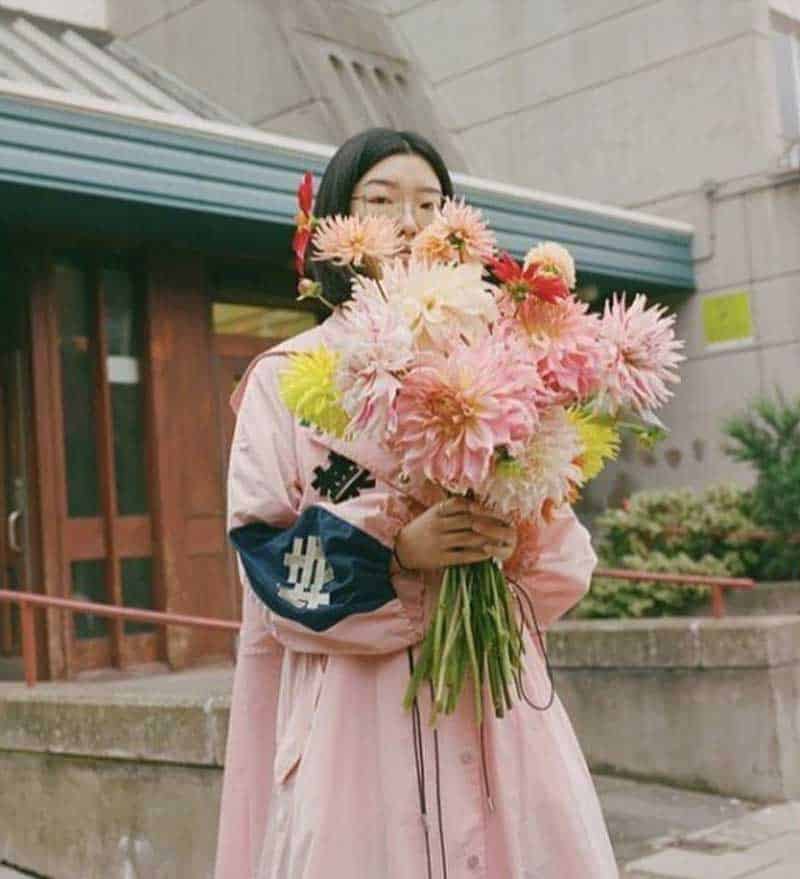 FRENCH TROTTERS
If you only one to go to one A.P.C.-style store, go to A.P.C. But if you want some variety (including A.P.C.), go to French Trotters, which showcases the best from lines like Acne, Filippa K, Humanoid, Band of Outsiders, etc. 128 rue Vieille du Temple, 75003. Metro: St-Sébastien-Froissart. frenchtrotters.fr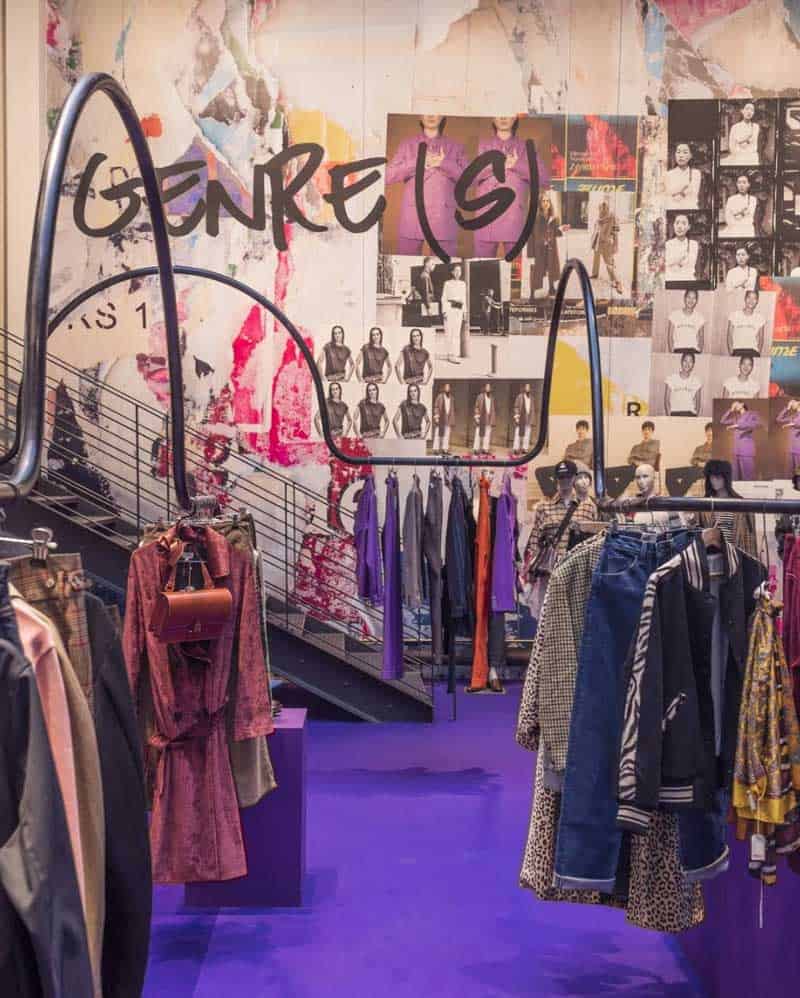 MERCI
A three-level concept shop surrounding an upper Marais courtyard, with a library bar and café. Merci isn't just one of the best women's shops in Paris — it's one of the best stores, period, with excellent themed pop-up collections presented in the space between the door and the cash registers. The jewelry space is a must for artful tweaks on chic Parisian basics. 111 boulevard Beaumarchais, 75003. Metro: Filles du Calvaire. merci-merci.com