It's not that hard to shop like a French girl (or woman, or child, or man.)
French dressing is as sharp as it is because it represents a million tiny variations on a theme (read: uniform). This isn't New York or London, where anything goes, and personal expression reigns supreme. Even the most spectacularly dressed women are often hewing pretty closely to some well-established ideas about fit, silhouette, texture, and palette. This is a culture with rigorous ideas about how things are done — tight edits, perfect fit, and understatement.
Shopping in France isn't cheap. (Though it's much cheaper than buying French stuff in the U.S. — here's how much cheaper it is to buy Sézane in France than at home.) I don't do much of it, because I know prices in the U.S. are so much better. For the most part, though, you get what you pay for, and what I have bought from the brands below has been impressively resistant to wear, damage, and falling out of style.
We publish two great newsletters: Sign up for a weekly dispatch about travel and Paris — or for our new weekly email about shopping (mostly French brands but a mix of everything!)
All of these brands ship to the U.S., and there are details below on the cheapest methods. These are more or less in order of preference. And finally, these are "shops," more than brands/designers — we'll cover major lines like Chanel, Vuitton and the rest elsewhere.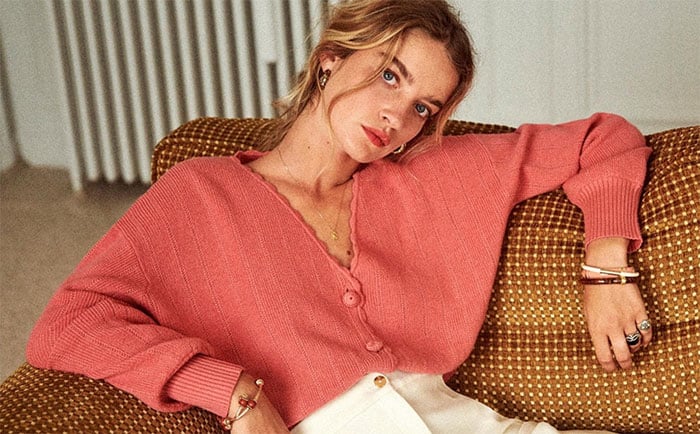 1. Sézane
The uniform of Parisian it-girls worldwide, Sézane is the brainchild of 30-something designer and former eBay power seller Morgane Sézalory. It's taking over the world, with new or pop-up boutiques — including two in the U.S., one in New York and the other in L.A. Gingham bandeau tops, wide-leg jeans, simple tanks with alluring bow-tie straps—no one does this look better. sezane.com/en
Shipping: $15 for orders under $200. Free over $200. Free returns.
Key buy: Flirty sweaters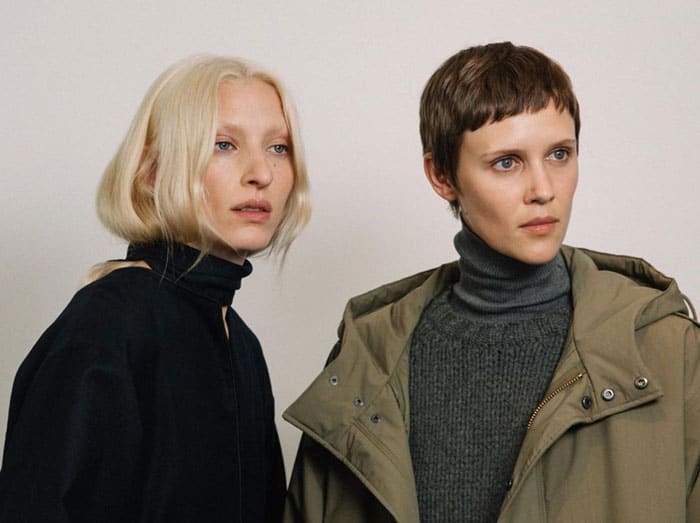 2. A.P.C. 
No other brand epitomizes Parisian basics like Jean Touitou's A.P.C., which favors the androgynous and angular with straight-leg, raw-denim jeans, boxy striped sweaters, minimalist leather goods, and, perhaps, a single floral-print button-down each season. Sézane is flirtier, Maison Kitsuné trendier—this is the real deal. apc-us.com
Shipping: Free shipping and returns via UPS.
Key buy: Denim skirts — and those wedge sandals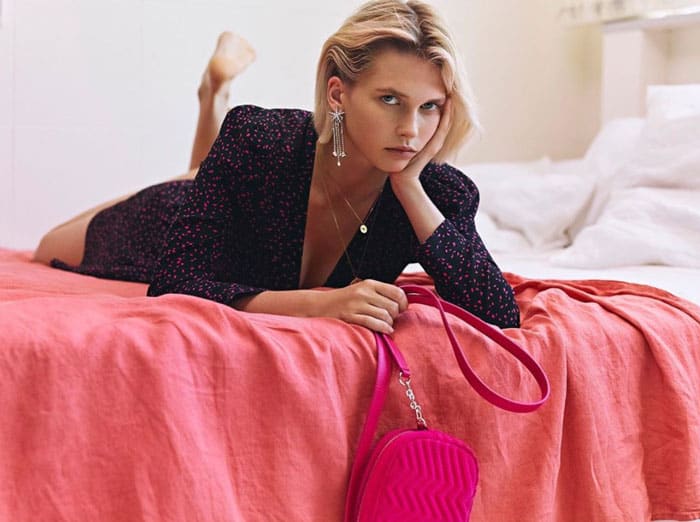 3. Maje
If we were headed to a Paris party on a Friday night and had nothing to wear—well, we'd probably go to Sézane, but if Sézane were closed, we'd definitely head to Maje for flirty dresses, statement heels, and fringed bags. Maje is quite literally the sister to Sandro (below), with Maje founded by Judith Milgram and Sandro by her sister, Evelyne Chetrite. Fittingly, you'll see a resemblance, but Maje is slightly more soirée, Sandra slightly more bureau. us.maje.com
Shipping: Standard shipping free, Fedex 2-Day $22.
Key buy: Hugely warm coats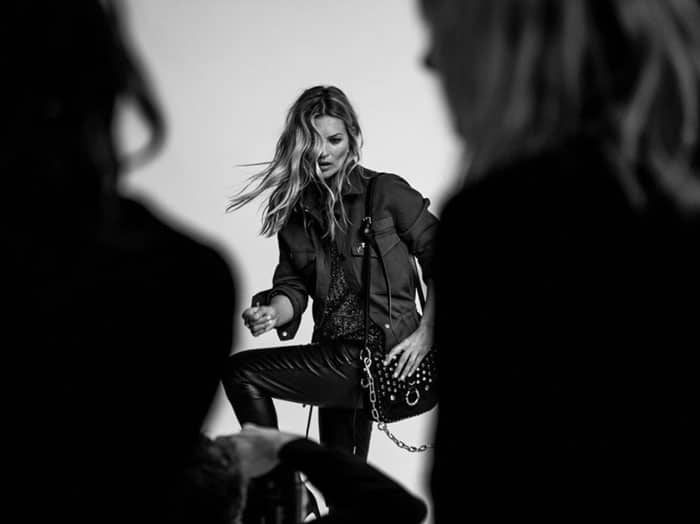 4. Zadig et Voltaire
Are you a rock star's girlfriend? Would you like to look like one? Zadig et Voltaire's edgy-luxe vibe is well suited to the job, with cashmere sweaters (featuring artfully placed and tediously sewn holes), lacy slip dresses in crêpe de Chine, and well-studded leather boots. us.zadig-et-voltaire.com
Shipping: UPS Ground free, UPS 2-Day $15, UPS overnight $25.
Key buy: Cashmere sweaters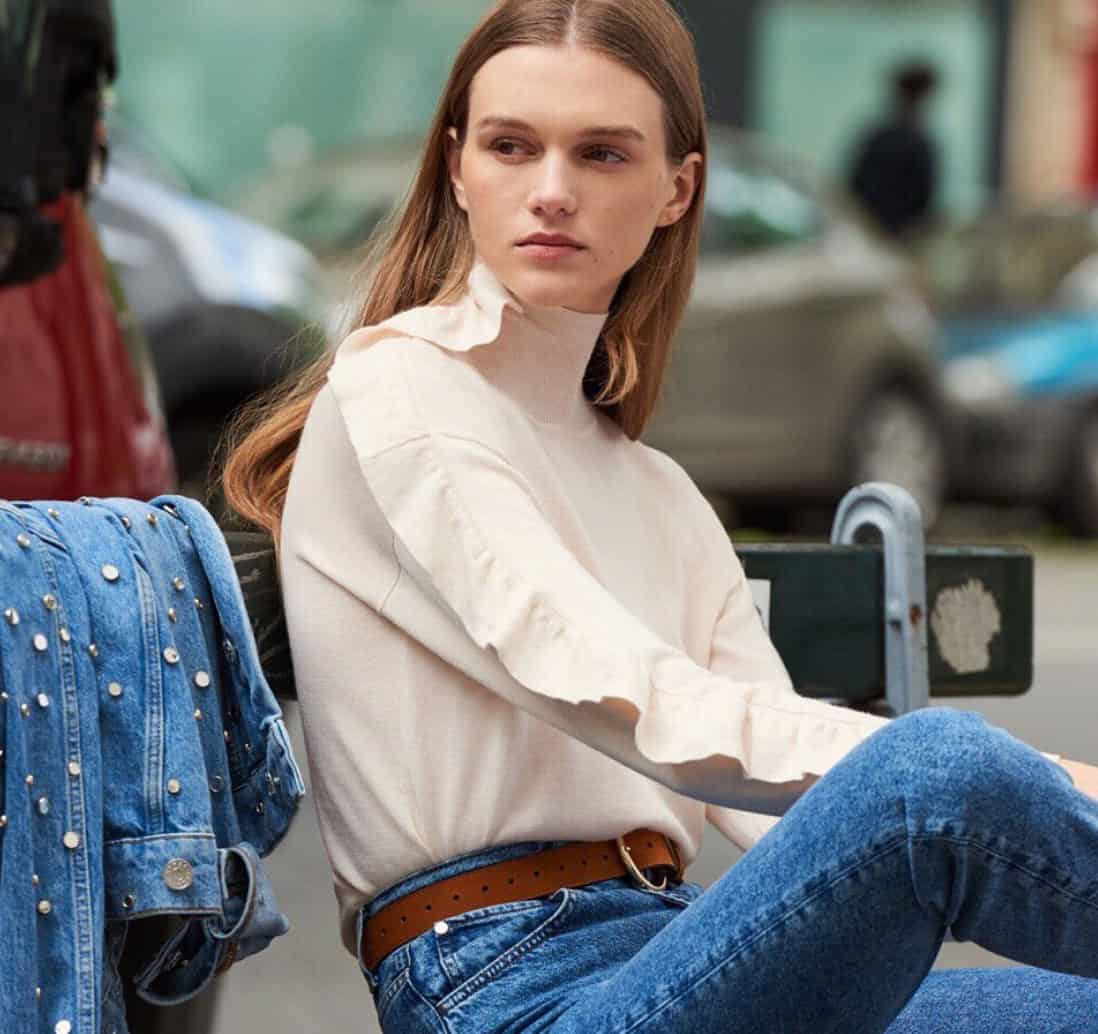 5. Sandro
Little here is cheap, but much is stylish in a hard-wearing way, durably chic and made to standards that support years of use. Coats and dresses are at the top the list here, though spare a moment for the lacy tops and pussy-bow collar blouses. us.sandro-paris.com
Shipping: Standard shipping free, Fedex 2-Day $22, Fedex Overnight $30.
Key buy: Sexy office dresses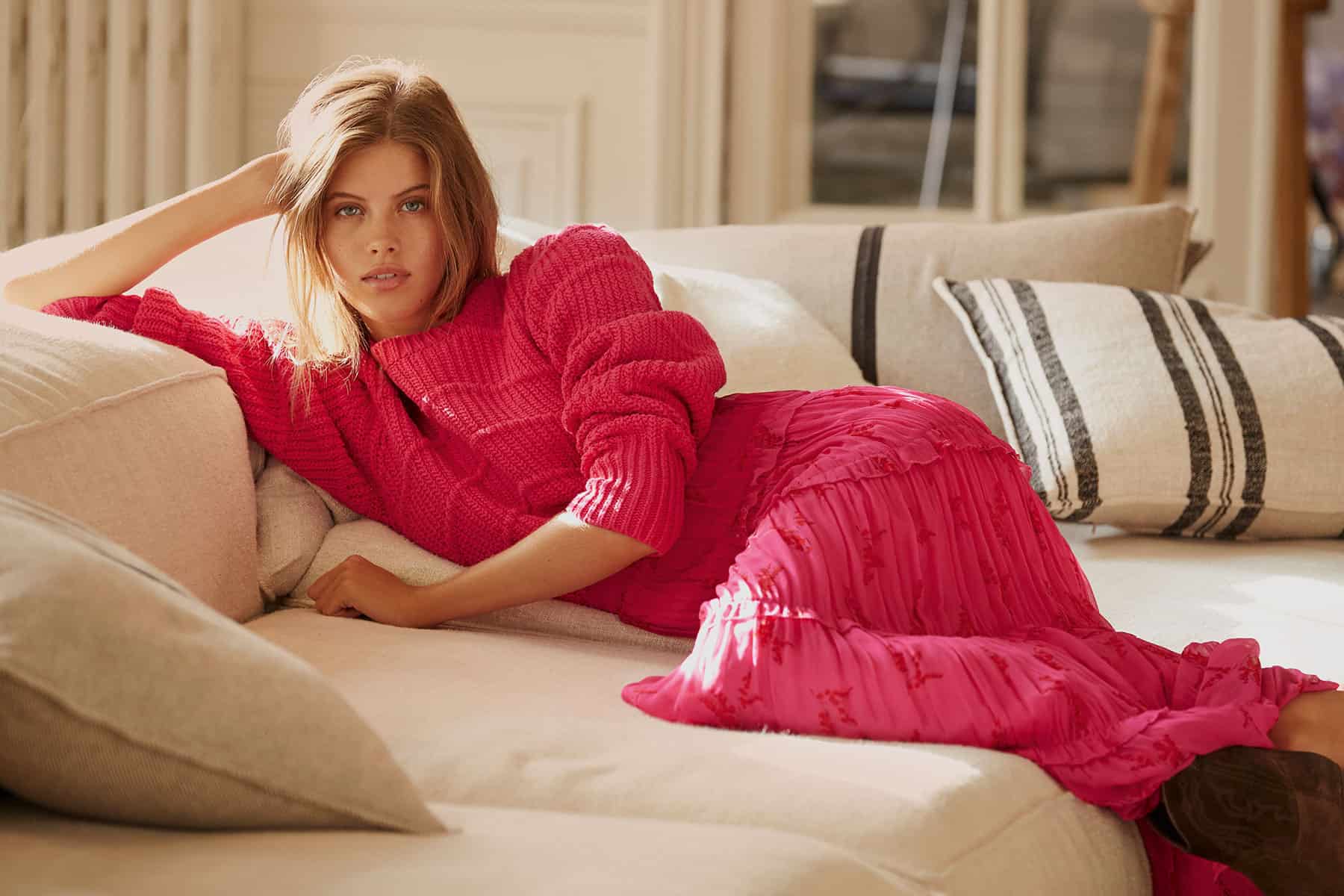 6. Ba&sh
Sort of like a French J. Crew, this refined line gets an extra shot of glimmer with every holiday collection — it's a sure-thing, go-to shop for basics juiced just one degree, like black blouses with discreet gold thread or statement gold mini-skirts. ba-sh.com/us
Shipping: Free shipping and returns via DHL
Key buy: Jazzy basics ready for the holiday party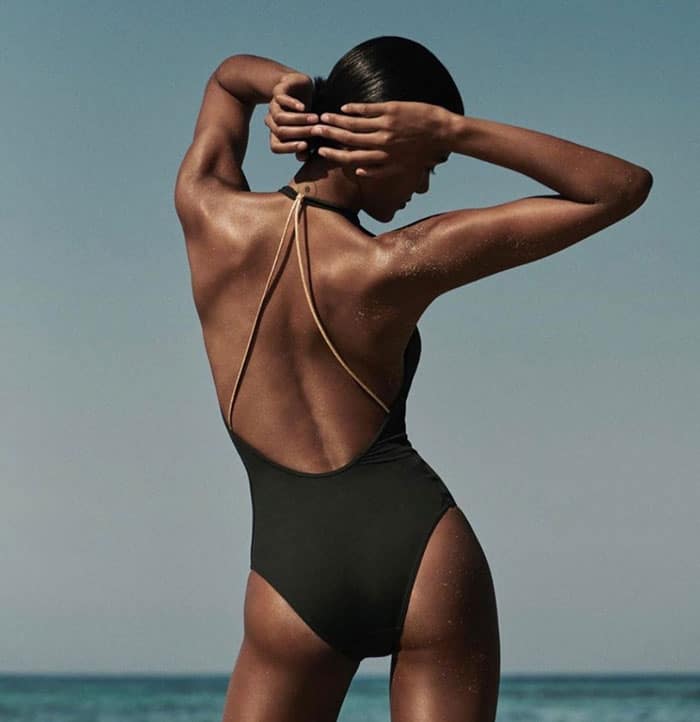 8. Eres
Though they'll cost a pretty penny, given a situation in which fit is everything, it might be worth shelling out the extra euros for the brand's trademark thick-fabric suits: They're masterpieces of body sculpting. Often in single colors, they don't look like much hanging on the rack—but trust, there's no going back to Old Navy after this. Full the full line see eresparis.com/en but to buy online, see here: net-a-porter.com/us/en/Shop/Designers/Eres
Shipping: Free standard shipping
Key buy: A classic-forever black one-piece swimsuit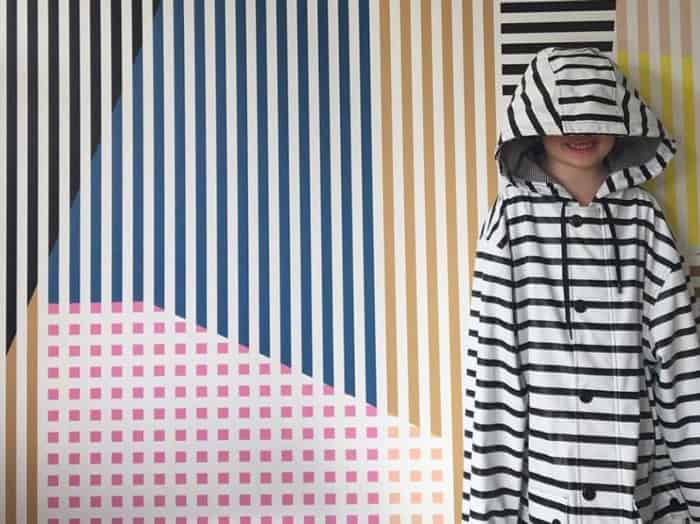 9. Petit Bateau
The iconic children's wear brand has made a mint on its classic bretonnieres (striped tops) and ultra-basic underwear. Though there are plenty of appropriately sized options for adults, the kids' stuff is cuter, if you can squeeze into it. petit-bateau.fr
Shipping: US online shipping now suspended as new site is launched
Key buy: A striped top, of course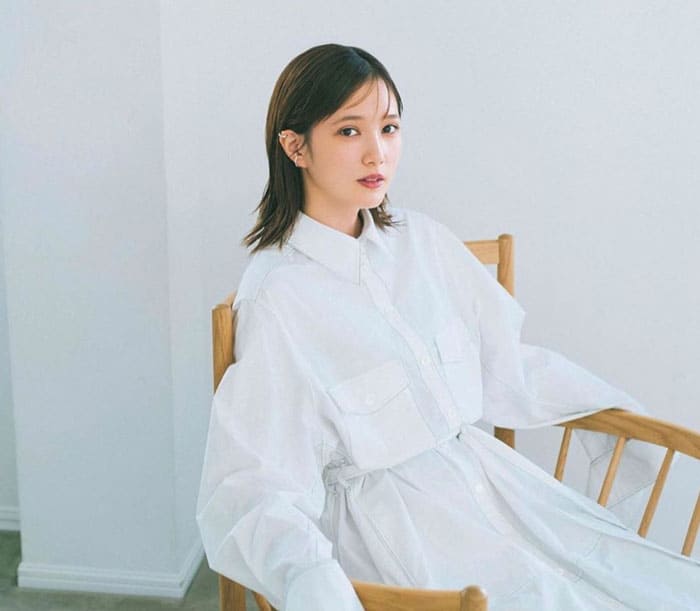 10. Maison Kitsuné
The streetwear brand with the famous fox icon ("kitsune" is the Japanese word for the bushy-tailed animal) amps up French basics ever so gently. Look for creative collaborations with brands like Shu Uemura—or the adorable fox-motif tote bags. maisonkitsune.com
Shipping: Free standard shipping for purchases over $300. $10 standard shipping for purchases under $300. Priority shipping for all purchases $25
Key buy: Those Parisienne tees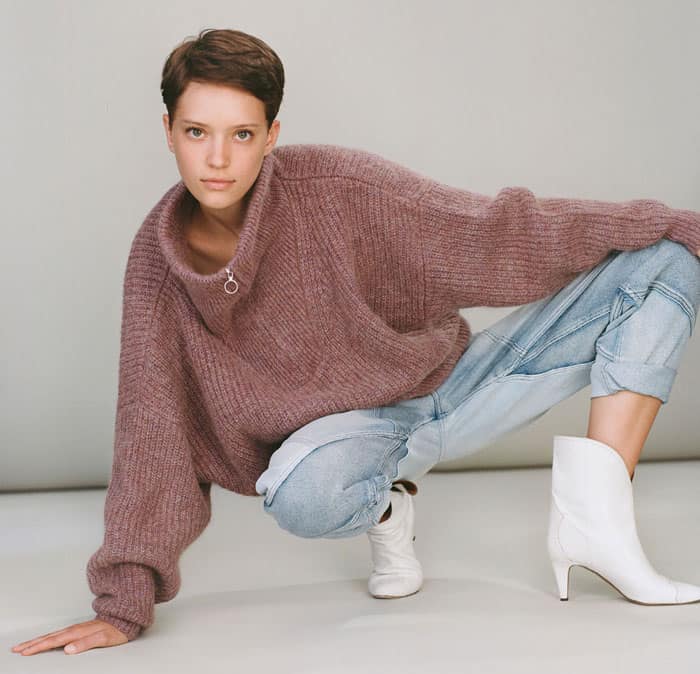 11. Isabel Marant Etoile
Isabel Marant's primary line is the definition of Parisian boho cool—the designer famously lives in Belleville, the east-of-center neighborhood known for its arty set. Étoile is the little sister, but you'll find the primary line's DNA here: wide-legged jeans, voluminous scarves, shimmering metallic skirts. isabelmarant.com
Shipping: Standing shipping $11, express shipping $20
Key buy: Sweaters and pants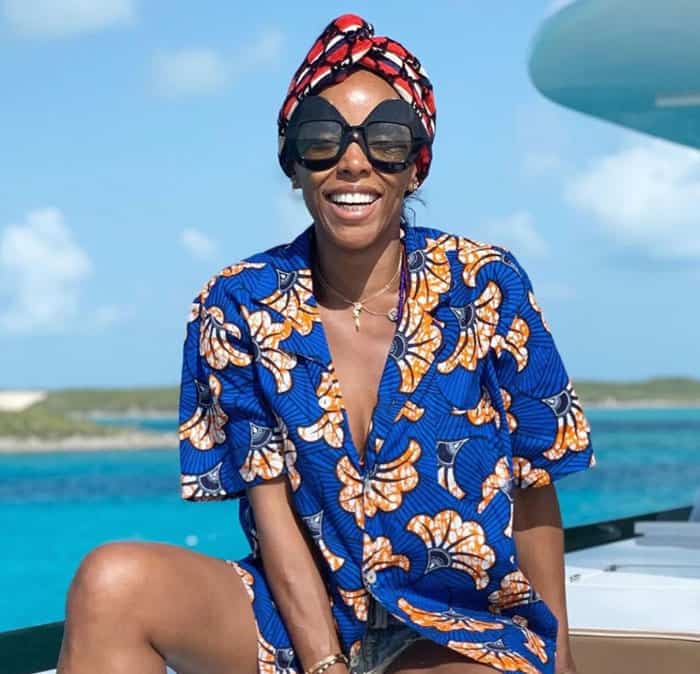 12. Maison Chateau Rouge
Consider Youssouf Fofana's studio and shop a must in this corner of the 18th arrondissement, famous for its vibrant African community. Fofana creatively reworks iconic "wax" fabric into Parisian silhouettes and home furnishings; his partnerships with major labels (like Monoprix) include easy-to-wear basics informed by the same high energy. It's a long link. 
Shipping: Free 2-Day via Prime, free returns
Key buy: Print everything, but most of all the jumpsuits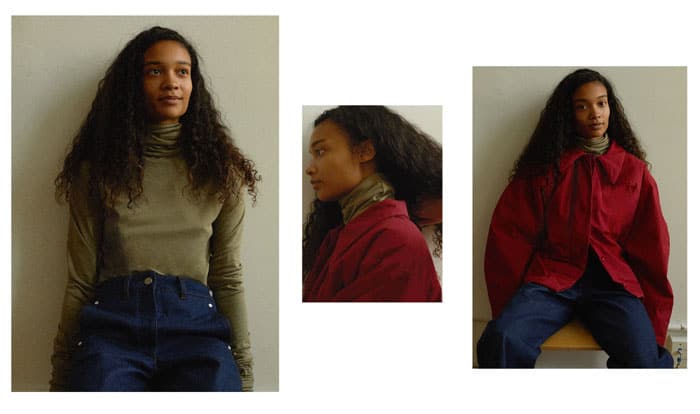 13. Lemaire
Christophe Lemaire is well-known as the former artistic director at Lacoste and Hermes, as well as for a new gig at Uniqlo. His main squeeze, though, is the Lemaire line, made in partnership with Sarah-Linh Tran; it's beautiful, voluminous, extremely expensive, and very dramatic. lagarconne.com/collections/lemaire
Shipping: Free standard shipping on purchases over $100. $8 standard shipping on purchases under $100. Three-day shipping $15. Two-day shipping $20. Next-day $35.
Key buy: Outerwear meant to announce the star's arrival in a music video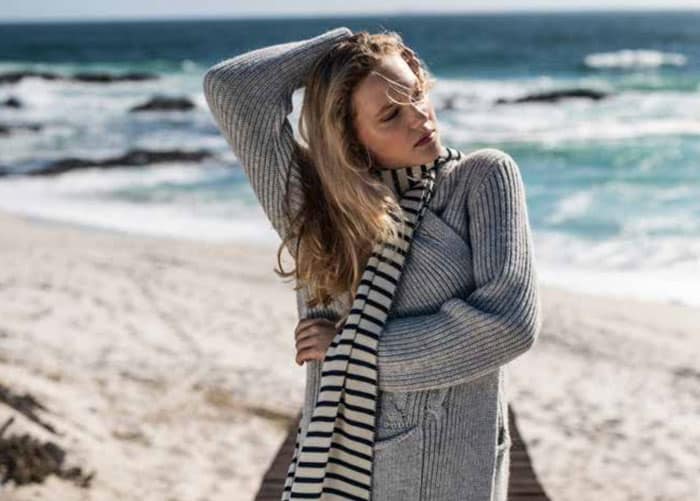 14. Saint James
If you're not getting your classic striped shirts at Petit Bateau, Saint James is your next-best bet. It's still a one-stop shop for the classic marinière striped top. Relative to Petit Bateau, they probably mix up the formula a little bit more here. saint-james.com/us/
Shipping: Free ground shipping with purchases above $79. $10.10 standard shipping on purchases under $79. Three-day shipping $17.44. Two-day shipping $24.80
Key buy: The striped top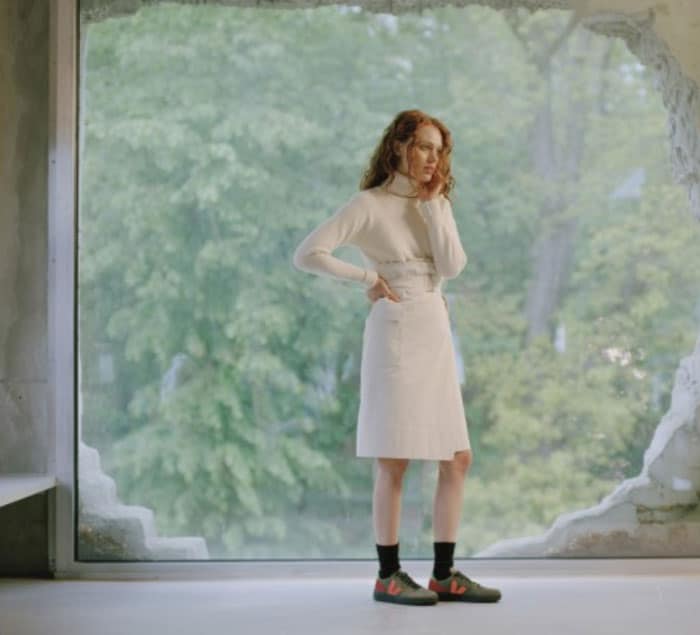 15. Veja
A very cool option if you're looking for some new sneakers. Veja is made by the same team as Centre Commercial, an Opening Ceremony-type store with two locations in Paris, with the same devotion to Fair Trade practices and ecologically respectful manufacturing. veja-store.com/en/
Shipping: Free worldwide on purchases over 150€, which isn't that hard to get to. 25€ outside E.U. (including U.S.) on purchases under 150€.
Key buy: The Bastille leather sneaker, with red and blue accents