Come to Paris, see a castle: It's as much of a sure thing as a croissant and baguette. But which castle?
For so many people, the default answer is always Versailles — and this is a shame, because while Versailles is, indeed, amazing, it is almost always crowded, all year long. Come in the summer and you'll have to shuffle through the rooms with hundreds of other people, all trying to get their selfies in the Hall of Mirrors. It is, of course, spectacular! But it also kind of sucks. And God help you if you're tired, or coming with kids, or hot. (And it gets f-ing hot during the summer — this palace is not air-conditioned.)
Why not go to a castle that's also quite spectacular — and has a fraction of crowds, with all of the history and most of the splendor? These are my favorites — some easily reached by RER or métro, others better experienced with a car, but all amazing, and all hugely worth seeing.
These are, for the record, in order of my preferences, which is mostly a factor of fabulousness and ease of access, since I normally don't have a car in Paris. I've excluded the ones you're most likely to have already seen: Versailles, Fontainebleau, and Vaux-le-Vicomte.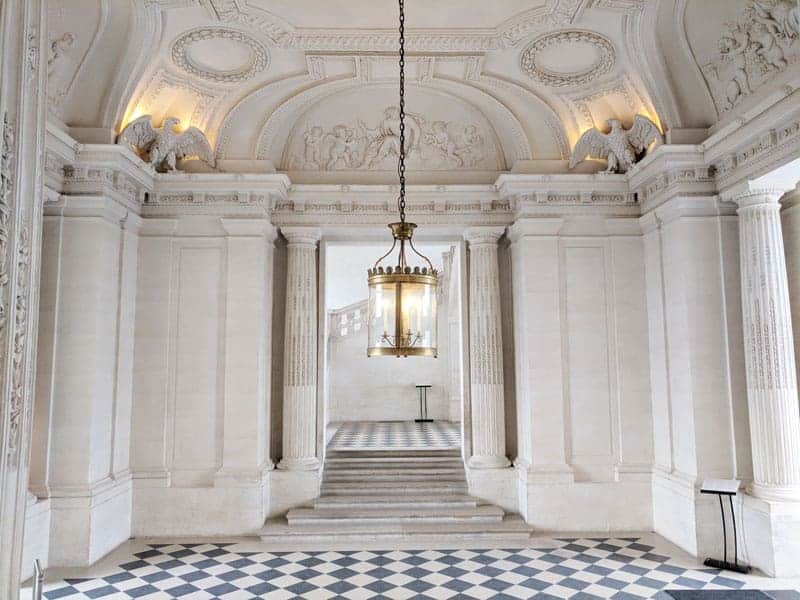 #1: Chateau de Maisons, Maisons-Laffitte
This chateau in Yvelines, just outside Paris, actually inspired Versailles when the Sun King visited it in 1651. Not many furnishings, but the building itself and its fittings are gorgeous. Once the home of Charles X, who, in a convoluted way, caused the rebellion immortalized in Les Misérables. See more history and photos here.
Easily accessible by RER and walk.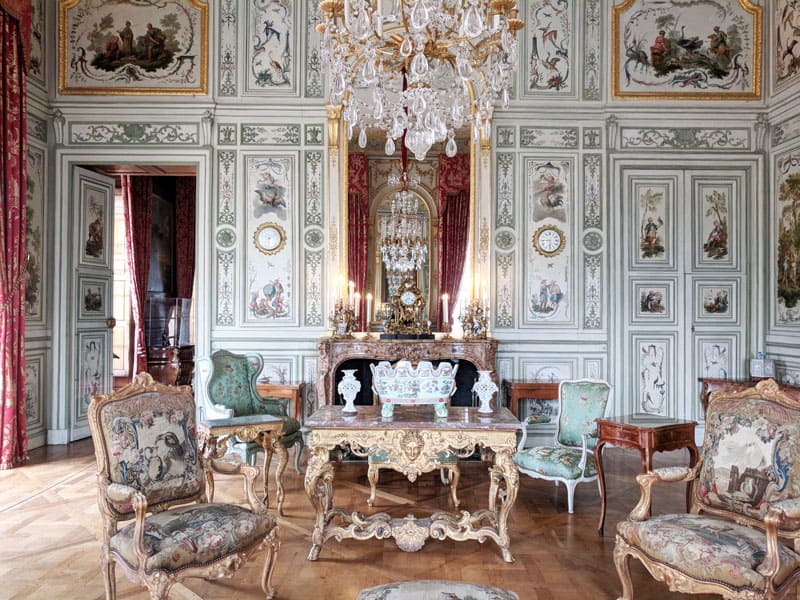 #2: Chateau de Champs-sur-Marne, Champs-sur-Marne
The 900 pieces of furniture in this chateau are absolutely killer, and include 18th-century chinoiserie illustrations made by Chrisophe Huet. (He's a big deal in the 18th-century chinoiserie world.) Unlike the Chateau de Maisons, this chateau has a garden so famous that it earned the title of "jardin remarquable," sort of like a blue-ribbon for gardens determined by the government.
Easily accessible by RER and bus/walk.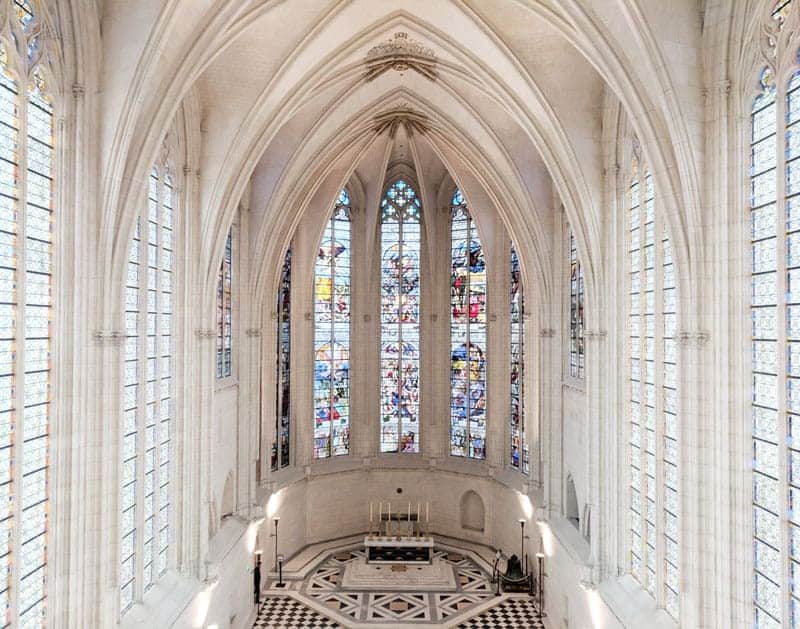 #3: Chateau de Vincennes, Vincennes
"Chateau" is a funny word in French, since it can indicate both a palace (like Versailles) and a fortified castle (like Winterfell) — this is more the latter. Henry V died here, and the Marquis de Sade was twice imprisoned here. The Gothic Saint-Chapelle de Vincennes (pictured here) is a beautiful, light-filled space across the way from the fortified donjon, home to French (and English) kings. See more photos and history here.
Easily accessible by RER or métro.
View this post on Instagram
#4: Chateau de Pierrefonds, Pierrefonds
This is just the weirdest castle: a 19th-century castle done up to look like something out of the Middle Ages. The site is absolutely historic: A castle was raised here in the 12th century, which was later rebuilt (and enlarged) in the 14th century. Two hundred years later, though, it was razed — not to the ground, but sufficiently so that it was ruined. And ruins were what Napoleon I bought in 1810, and what Louis-Napoléon Bonaparte had transformed into this current structure, later in the 19th century. It is, though, such a good take on a medieval castle that the BBC show Merlin used it as a double for Camelot.
Most easily reached by car though possible by train/bus.
View this post on Instagram

#5: Chateau de Chantilly, Chantilly
It's just spectacular — it looks more like the Loire Valley than it does a suburb of Charles De Gaulle. (The airport is about 15 miles of farmland/parkland away.) And the history! The history is intense: The chateau began its life as "a fortified building constructed on a pile of rock in the marshlands of the Nonette river valley, controlling the road from Paris to Senlis." That castle was pillaged during "peasant uprisings" in the 14th century. One owner was beheaded (Henri de Montmorency, for supporting a rival to the crown.) The buildings were enlarged and renovated through the middle of the 18th century — only to be sold off, stone by stone during the French Revolution. It only gets more complicated from there. Just know that it is luxe, and there are more "antique paintings" here than anywhere in France except the Louvre.
Most easily reached by car but possible by train/bus.
View this post on Instagram

#6: Chateau de Malmaison, Rueil-Malmaison
Malmaison is what happens when an empress buys a slightly ruined estate: Within a few years, having paid for it with money raised by her husband, Napoleon I, from his overseas campaign, it was a famously beautiful, with no expenses spared (even the expenses associated with building a heated orangery "with 300 pineapple plants." (In France!) In another lifetime, Josephine should have been a botanist.
Easily reached by RER/bus.
View this post on Instagram
#7: Chateau de Breteuil, Choisel
This castle is still privately owned, by Henri-François de Breteuil, and as such slightly weird in a way that a castle owned by the national government just wouldn't be. For example, the wax figures. The replica of Marie-Antoinette's diamond necklace, of "diamond necklace scandal" fame. The Marcel Proust paraphernalia — a former Breteuil, Henri de Breteuil, inspired a character in Swann's Way: Hannibal de Bréauté.
Best reached by car.