A French pharmacy is a weird place, in that it's more an extension of a doctor's office than a CVS-style one-stop-shop for medicine, lawn chairs, sunscreen, milk, frozen dinners, eyeliner, magazines, and Diet Coke. You can get sunscreen and nothing else on this list. Well, medicine, too.
A typical French pharmacy will have plenty of "beauty" products, but you may be surprised to discover that they're entirely skincare products.
At only a handful will you find so much as mascara. Lip balm, maybe, not lipstick. And exactly zero products with glitter.
See all our beauty reviews here. 
What that means is that even at a skincare product mecca like City Pharma (pictured above, and it's as grim as it looks), you'll be faced with walls filled with products — mostly in rather plain white packaging. Most of them look more or less interchangeable, so it helps to have a little of intel on what's worth buying and what's just another boring day cream. Here, my picks.
1. Anthelios 60 Face & Body Melt In Sunscreen Milk: It's not shiny, and it is doesn't make my skin break out, which is basically all I ask of my sunscreen (and which is a surprisingly hard combo to find).
2. La Roche-Posay Iso-Urea MD Baume Psoriasis: This is one of the few products that's made a dent in my dad's (severe) psoriasis. This can be harder to find here than other La Roche-Posay products, so look around.
3. Avène Cicalfate: I know a million people who swear by Avène's Thermal Water, but I just can't get there.  On the other hand, the Cicalfate is great for super-dry skin that hurts due to dryness, a scrape, etc.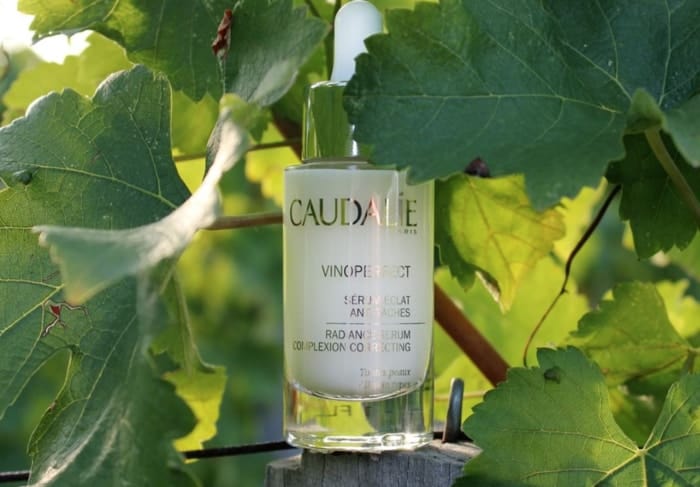 4. Caudalie Vinoperfect Serum: I went to a Caudalie spa on a press trip once and it was probably the best skincare experience of my life. I see their Vinoperfect Serum as equitable to Good Genes— in my experience Good Genes is more effective, but the Caudalie feels gentler.
5. Bioderma Sensibio Water: Of all the micellar waters, this is the micellar water.
6. Biafine 93g Cream: This is another product that's every list like this — but if you're recovering from a burn or injury and want something a little more powerful than the Cicalfate, this is your deal.
7. Embryolisse Lait Creme Concentre: This is a nice, heavy moisturizer. Officially it's for dry skin, but I like to wear it on airplanes (where everyone has dry skin).
8. Klorane Biodegradable Wipes With Cornwater : This brand is better known for its hair care products, but I love these makeup removing wipes — I leave them in my suitcase and am pleasantly surprised when I find them there on a trip, after I leave my makeup remover at home.
9. Nuxe Huile Prodigieuse Or: The degree of shimmer — that barely-there shimmer — is perfect. If you're anti-shimmer, you can get it sans-or.
See all our stories about Paris here — including the best crepes, or international day trips, and luxury hotels if you're doing that.
This story contains affiliate links.