There are plenty to choose from — but these are in my humble opinion the best luxury Paris apartments. And their chandeliers. And gilded mirrors. And parquet floors. And more.
One good thing about Paris is that thanks to stringent rent controls, it's not impossible to find an apartment there for under $1000 a month. Will it have an elevator? Oh mais non. Will it be bigger than a bed? Only maybe. Will you need to use a communal bathroom in the hallway? Probably not, but I've seen it.
Of course, on the absolute other side of this equation: No one knows how to do grand apartment interiors quite like them. Here, a selection of the best Paris luxury apartments and their interiors — some, but not all, owned by a billionaire. Of all them, the thing I want most is Morgane Sézalory's tan leather couch: Mon dieu! Et so on.
For more — and more accessible, and no less creative — Paris apartment interiors, see this piece on the 19 Things I Learned About Home Decoration from Amélie or this post (one of the most popular ever) on five things to buy (wherever you are) for the Grand Paris Apartment vibe.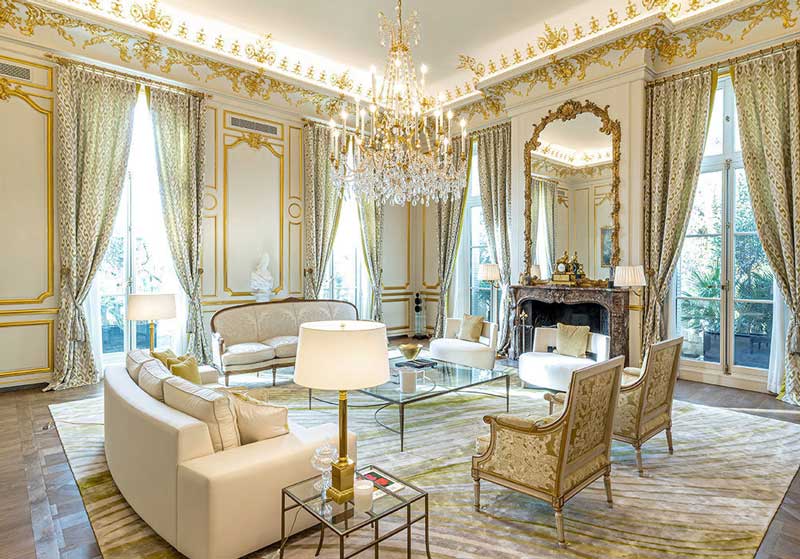 1. If you're curious about what non-hipster chandeliers look like, please take a peek inside this $40M Champs Elysées apartment. Those windows! See more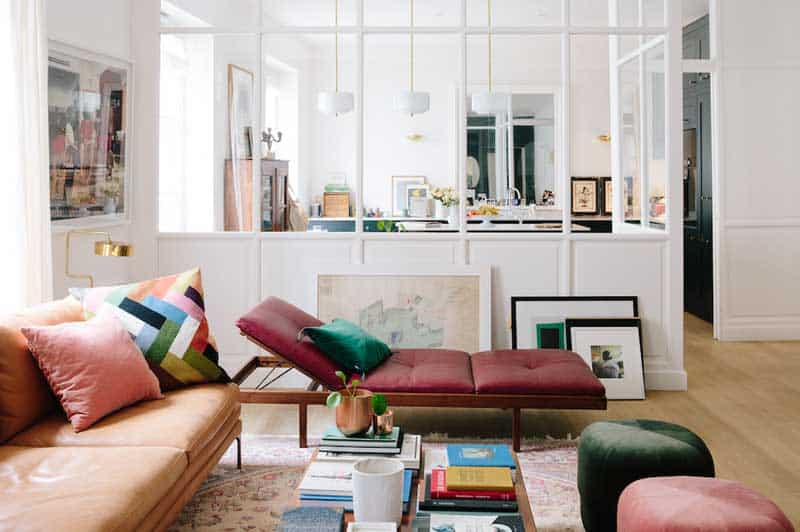 2. Cup of Joe did a tour of Morgane Sézalory's apartment, which you may not be surprised to know looks an awful lot like the inside of a Sézane store. (Think: velvet and brass.) See more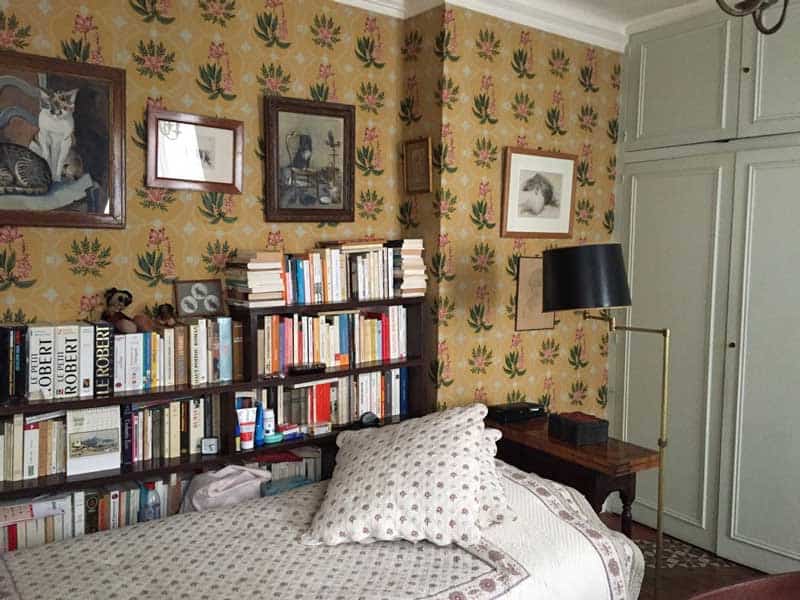 3. For something more art than commerce: Inside Gertrude Stein and Alice B. Toklas's rue de Fleurus apartment. See more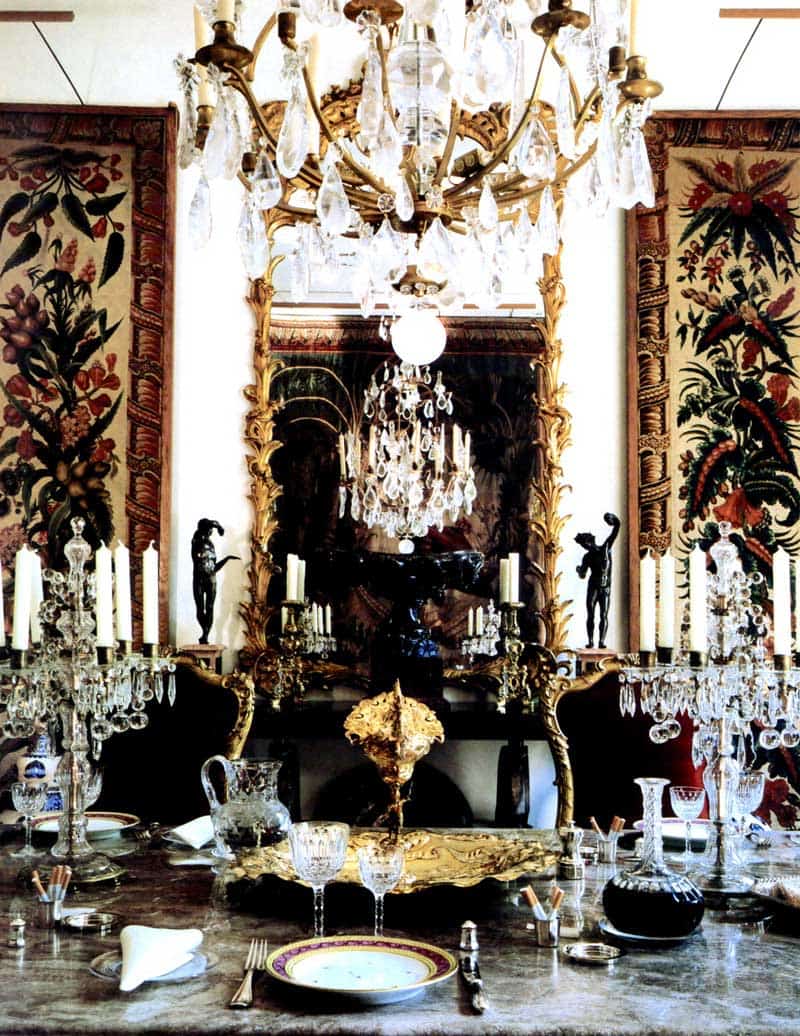 4. This is an incredibly comprehensive look at Yves Saint Laurent's apartment on rue de Babylone. See more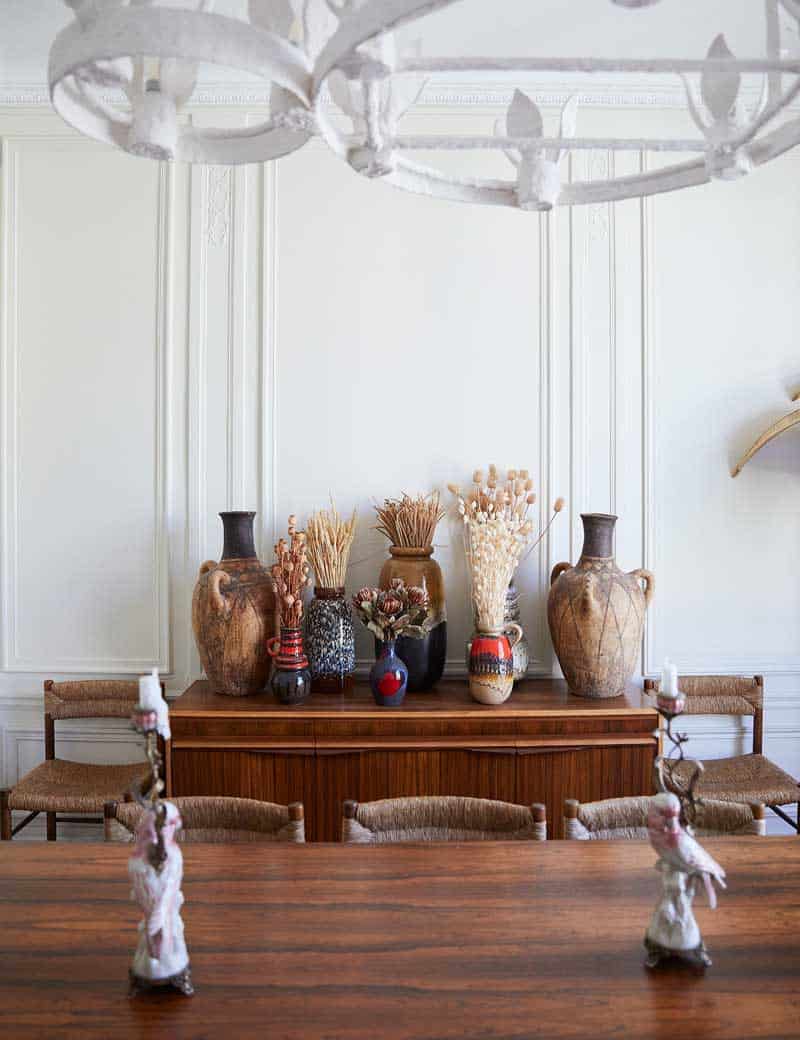 6. This W story on the home of swimwear designer Leslie Amon has sentences like "she turned 30 and has taken up yoga and boxing" (also, she actually got married at Versailles), but if you can get past all that, there are some bananas textures in there. See more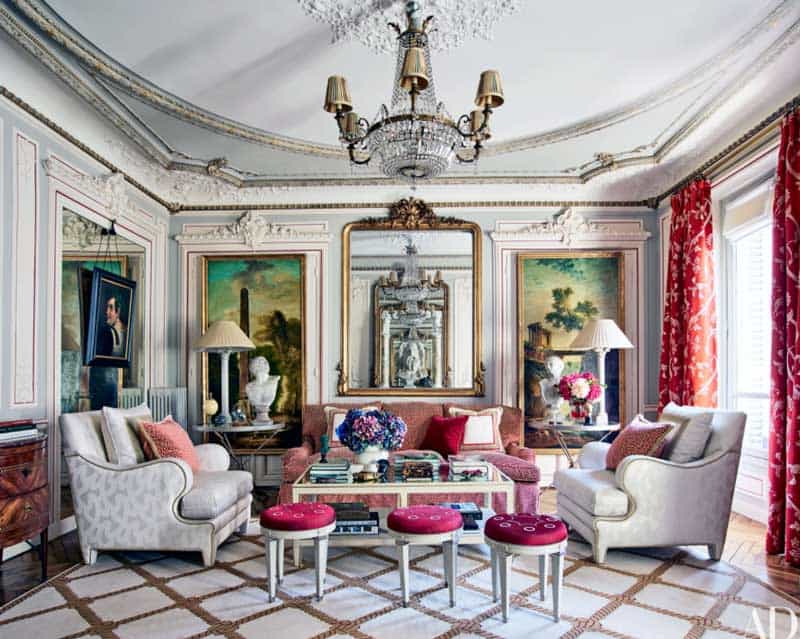 7. This apartment, home to designer Timothy Corrigan, is seen in the photo at the top of this newsletter, and it is incredible, if you like that sort of grand, French, over-the-top thing. See more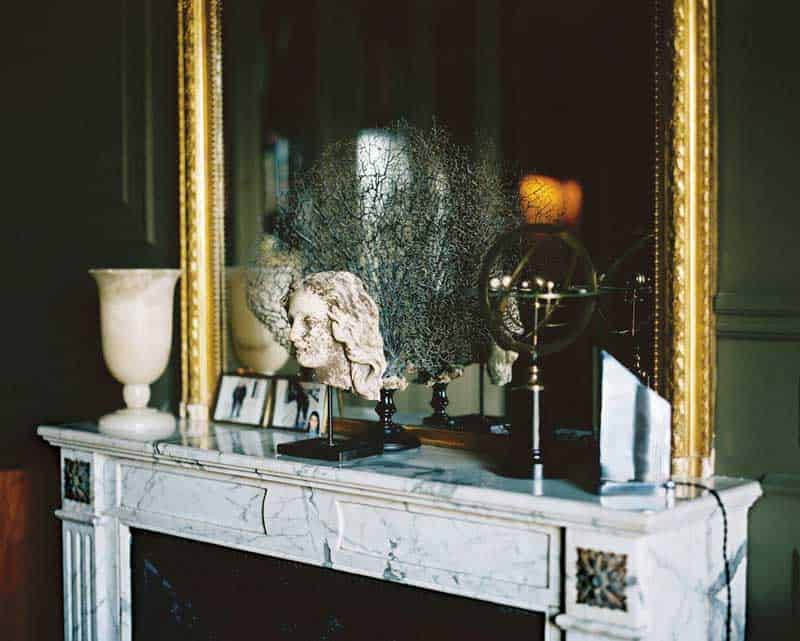 8. "A Parisian Apartment With the Soul of Serge Gainsbourg" is, I swear, how half of these stories could be described (aside from the castle-y ones). This one is owned by the guy who's one-half of Air. See more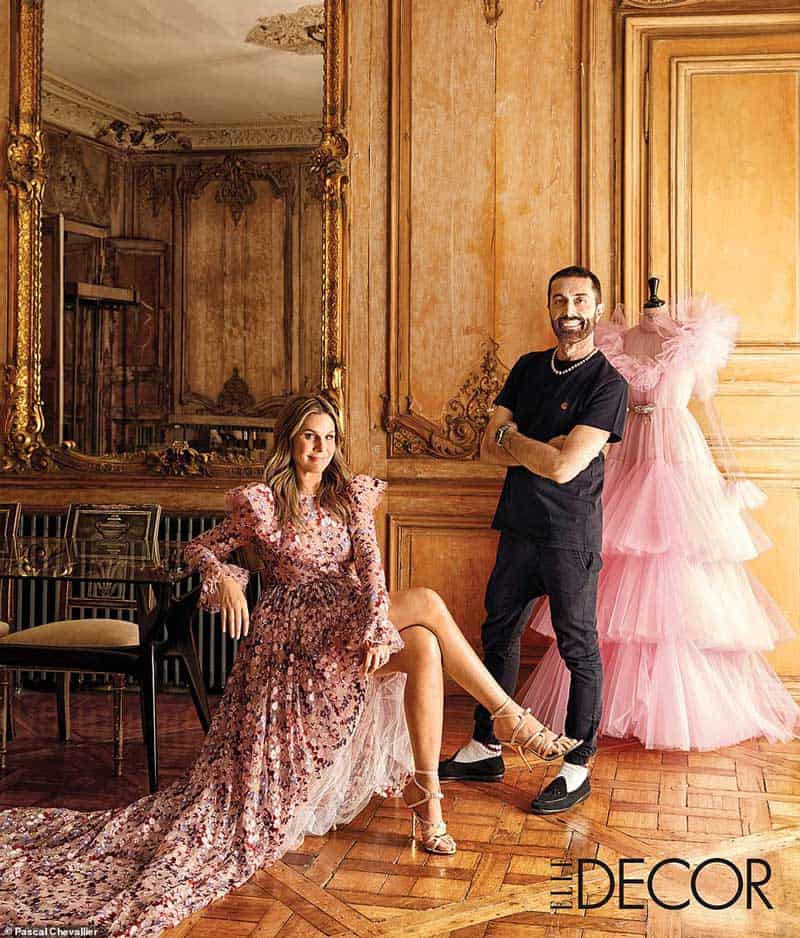 9. Speaking of castle: This is what your apartment might look like if you're a $2.9 billion-having beauty heir. If we only consider the first portrait, it's definitely made entirely from gold. See more