The news is basically all good in terms of the best day trips from Paris by train: There's a wealth of attractions within Ile-de-France, the administrative region that includes Paris and its suburbs — nearly all of these are accessible via the RER or Transilien commuter trains. (And it's even better if you get a Navigo pass for the week or month — with an all-zone pass, which would include transport to and from Charles de Gaulle airport, you can travel for free on all of these lines.)
On the other side of the spectrum are the TGVs: trains à grande vitesse. These are incredibly fast, which is why TGV destinations make up so many of the best day trips from Paris by train — you can make it all the way to Strasbourg, on the border of Germany, in just two hours, rather than a five-hour car trip. TGVs put even very far-flung destinations within easy reach for a long day trip. One thing to note is that TGV trips get expensive, fast — book in advance when you can. Or consider the budget Ouigo option, which offers a less luxurious (but still fine) travel experience, leaving from TGV stations outside of central Paris. Ouigo is definitely a step down, but the savings can be significant.
This list of the best day trips from Paris by train isn't exhaustive — and it's true that if you have a car, some areas are more easily explored, like the Loire Valley, or the more rural parts of Normandy, including some of the D-Day sites If you are traveling by train, the D-Day beaches and memorial are best reached with a tour — they can be hard to get to by public transport.
For those traveling solely by train, though, these are my absolute favorite destinations. I'm sure you've heard of a few of them: Versailles and Giverny are justly famous. But I'd strongly recommend more under-the-radar destinations like the Vexin, where you're much more likely to cross paths with a Frenchman on a horse than another tourist.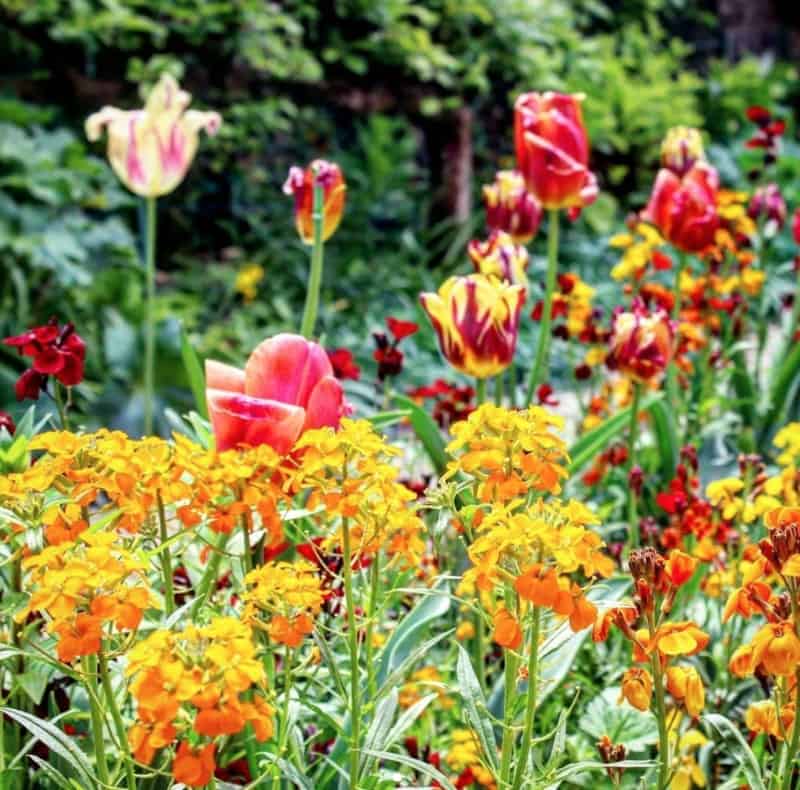 1. Giverny
You may have to fight for your spot when taking photos of the waterlilies, but it's still worth visiting Monet's gardens in Giverny — this is one of those eternal attractions that is a must-see no matter how overwhelming the crowds. Obviously, the garden's at its finest during the spring and summer, when it comes to life. Try coming early in the morning or at the very end of the day to avoid the crowds … even if that doesn't help much.
See also: The Orangerie museum in Paris, showcasing many of the paintings Monet created here.
Historical tidbit: Monet's studio is now the gift shop. 
Get there: Train to Vernon from the Gare St-Lazare and then bus shuttle to Giverny.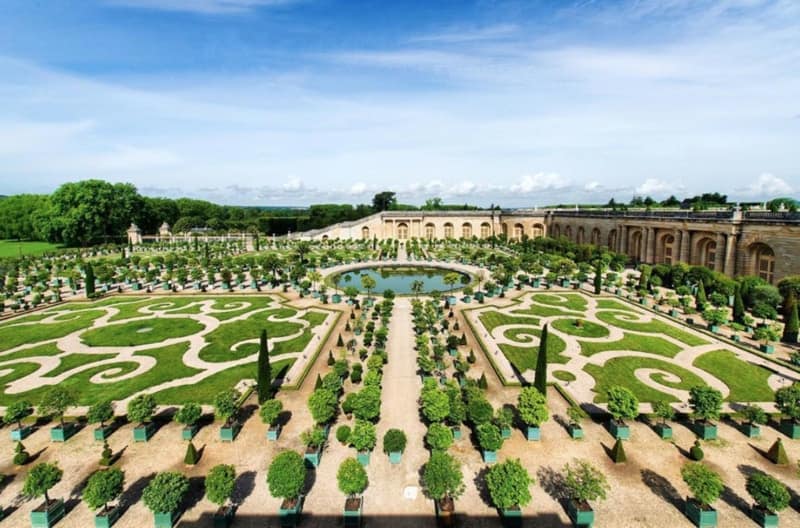 2. Versailles
There's no castle quite like Versailles — even if the crowds here seem much more oppressive than at Giverny (which is saying something!). The prescribed tour through the palace can be dispiriting, so be sure to spend plenty of time in the surrounding park, or in the slightly farther-flung spots like the Petit Trianon, Marie Antoinette's refuge from the demands of royal life. It's worth watching Sofia Coppola's queenly biopic before coming; it was shot at Versailles — as well as at Chantilly and Vaux-le-Vicomte.
See also: 7 Paris castles you haven't already seen
Historical tidbit: The macarons in Marie Antoinette were made by Ladurée.
Get there: It's close enough to Paris that you can do an (expensive) Uber if you really want to — but the RER C to Versailles-Rive Gauche will get the job done, too.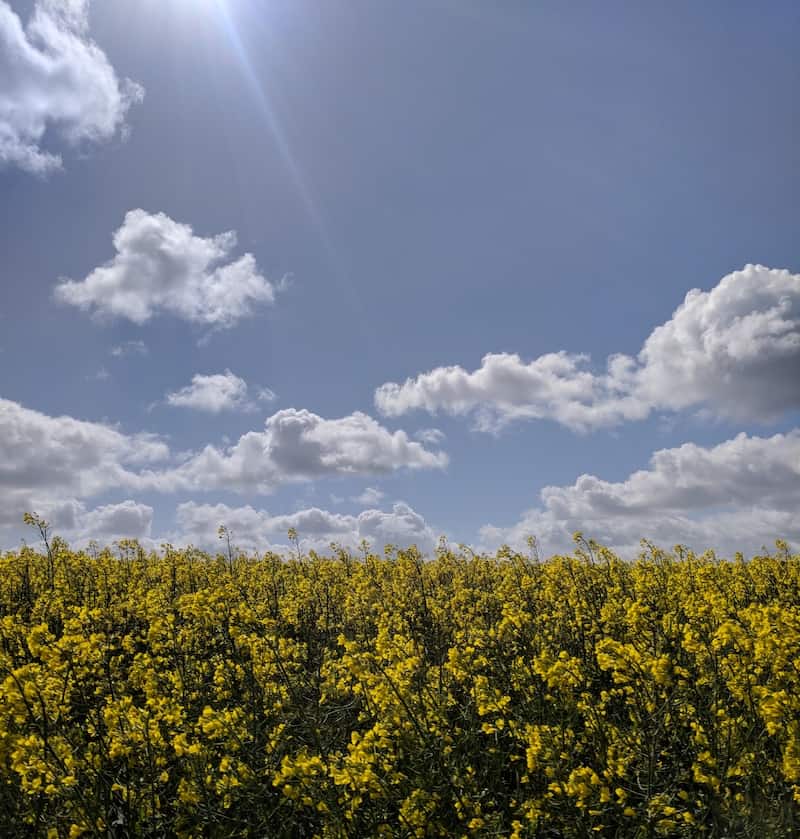 3. The Parc Naturel Régional du Vexin Français
The Vexin is a huge parkland northwest of Paris, so big it stretches into two départements: Yvelines and the Val d'Oise. Within the Vexin, you'll find gorgeous farmland, dense forests, and tiny villages with a single boulangerie; walking paths between villages connect much of it. Guidebooks like this one share the best hikes, but you can also find a few good ones on the hiking website, Randonavigo — this one, leaving from and returning to Parmain, is my favorite.
Historical tidbit: The Avenue Verte bike path linking London and Paris runs right through the park.
Get there: Use Transilien line H from the Gare du Nord to Parmain. If you have a Navigo card, the fare is included in your weekly subscription!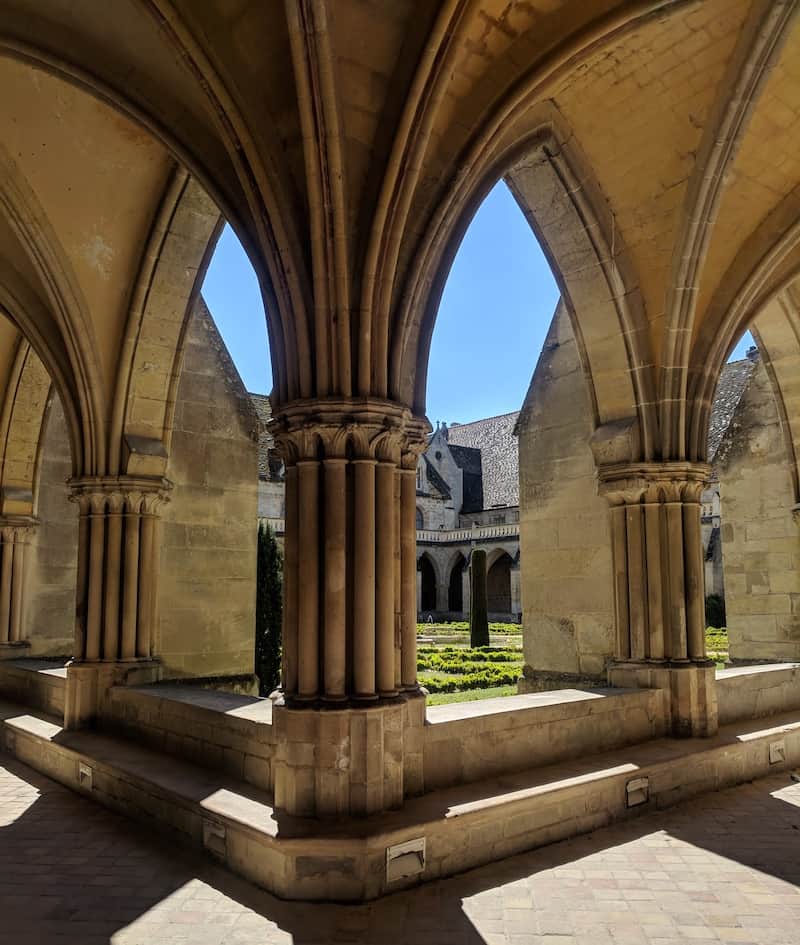 4. The Abbaye de Royaumont
This 13th-century Cistercian abbey is a beautiful site: It's hard to imagine what it might have been like to come across it in the middle of nowhere 800 years ago. It's nice enough wandering around the abbey — especially the park and gardens, including the medieval Garden of Nine Squares — but the abbey is at its best while enlivened by visiting performers; see the calendar here for details.
Historical tidbit: Pink Floyd played here in 1971.
Get there: Train (Ligne H) to Viarmes, then shuttle to the abbey. You can walk, too — from Viarmes (about three miles) or as part of a longer hike from Survilliers Fosses (RER D).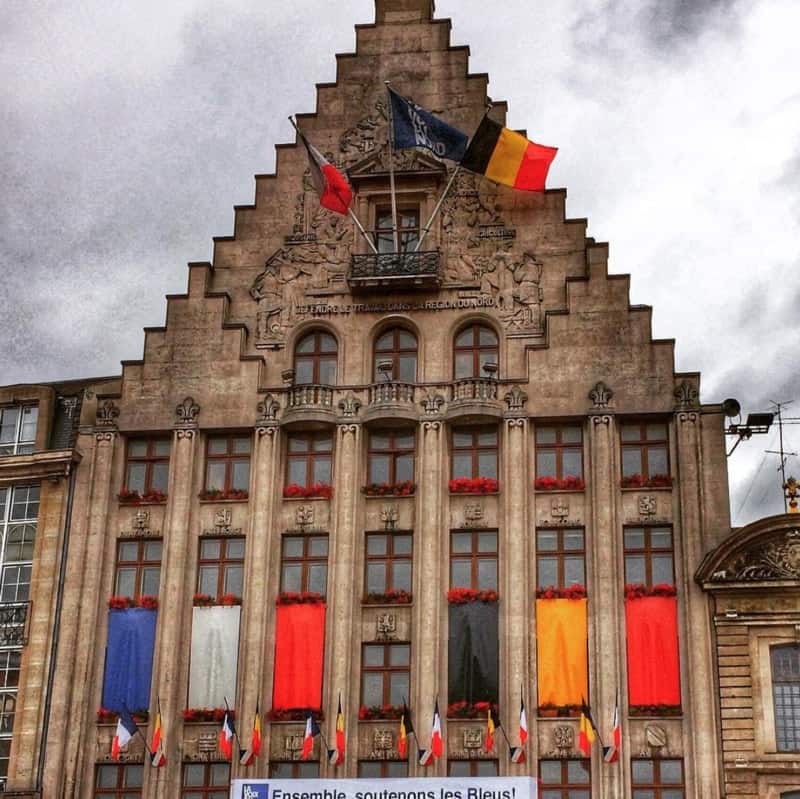 5. Lille
Lille is an incredible city, about an hour north of Paris by train (and more than twice that by car) and with a wholly different flavor — there's no mistaking that the city is only a few minutes' drive from the Belgian border. Just look at the extremely Flemish-looking Grand Place for evidence — suddenly the moules et frites are everywhere, and people are drinking beer instead of wine. It's at its most packed during the grand braderie in early September, but visitors year-round can visit its Palais des Beaux-Arts and the extremely Instagrammable La Piscine in nearby Roubaix. 
Historical tidbit: The Lille metropolitan area includes 1.9 million people — 700,000 of them live across the Belgian border.
Get there: SNCF from the Gare du Nord to Lille.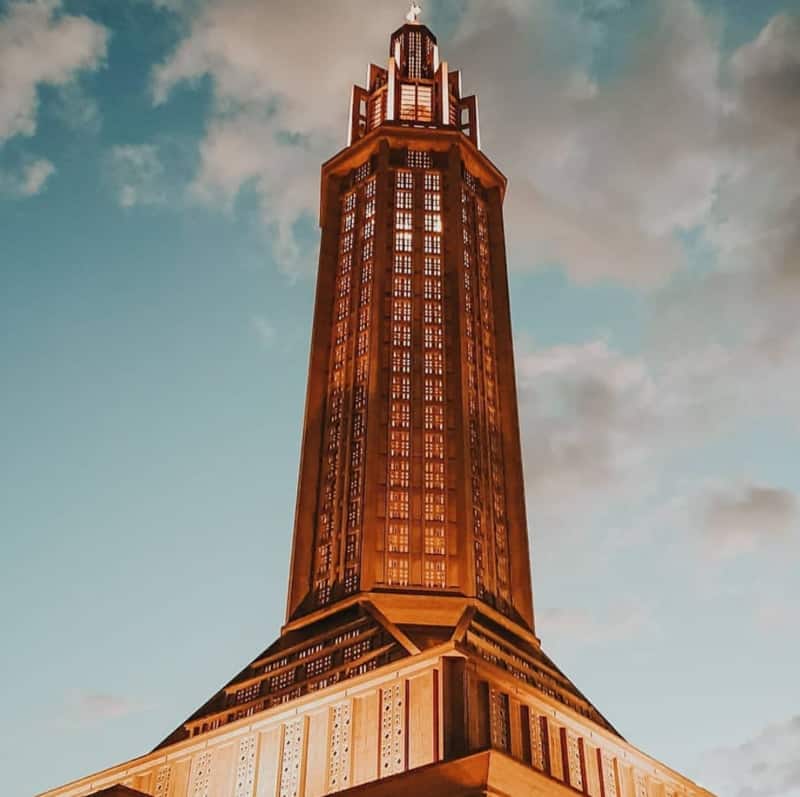 6. Le Havre
Le Havre is just as great as Lille, and with an entirely different feel: Norman, not Flemish. While in Lille you can still hear the echoes of World War I, here it's the effects of World War II that are still visible: The city was heavily bombed (by the Allies, and particularly the British Air Force) toward the end of the war, leaving literally half of its 160,000 inhabitants homeless. All this explains why Le Havre looks so different from other Channel port cities — compare and contrast to Honfleur, for example. The modern architecture, though a product of tragedy, is beautiful: Be sure to see Auguste Perret's Star Wars-esque Eglise St-Joseph, the excellent Museum of Modern Art, and Perret's apartments, created after the war to provide immediate low-cost housing to the displaced.
Historical tidbit: Declaring Le Havre a World Heritage Site, UNESCO lauded its "innovative utilization of concrete's potential."
Get there: There's a two-hour direct train from Paris.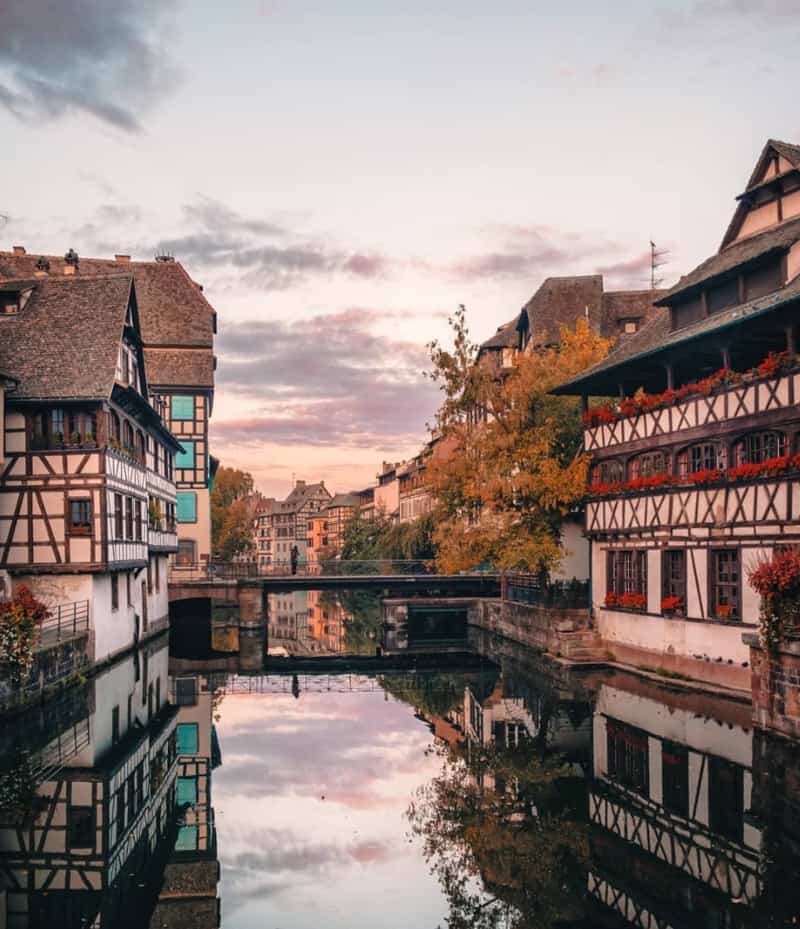 7. Strasbourg
The speed of France's TGV service makes it possible to visit Strasbourg, on the German border, on a long day trip — by train it's two hours, versus five hours(!) each way by car. Strasbourg is an amazing contrast to Paris; there's no missing the German influence (think "bretzels" as much as baguettes). Grab your camera and head for the Petite France part of the Grande-Ile — it's beyond picturesque, with colorful half-timbered houses.
Historical tidbit: "In July 1518, an incident known as the dancing plague of 1518 struck residents of Strasbourg. Around 400 people were afflicted with dancing mania and danced constantly for weeks, most of them eventually dying from heart attack, stroke or exhaustion."
Get there: By train from the Gare de l'Est.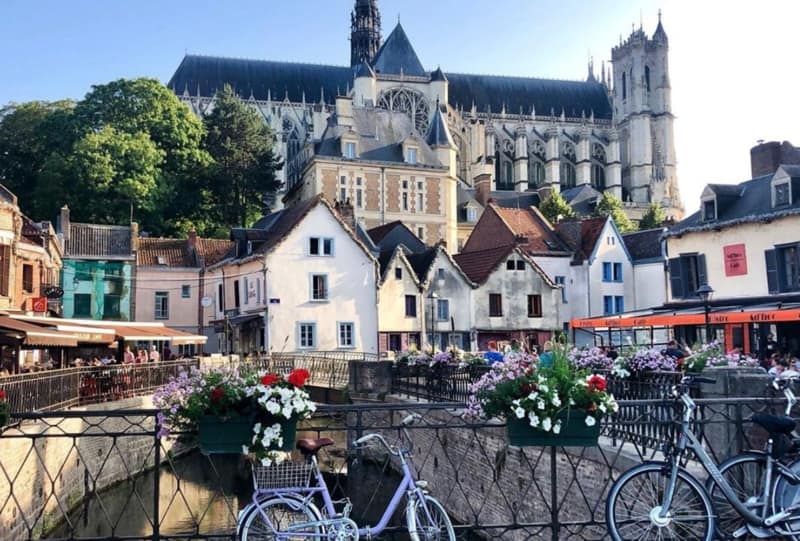 8. Amiens
An hour north of Paris by train, Amiens is a relaxed university town with a lovely riverside setting. The 13th-century cathedral is worth seeing, but save time to explore the "hortillonnages," or floating gardens. Then head to the extremely fun neighborhood of Saint-Leu, which has a ton of convivial riverside restaurants and bars.
Historical tidbit: Like Le Havre, Amiens was also massively bombed during World War II — its train station was designed by Auguste Perret, noted above for his iconic work in Le Havre.
Get there: By train from the Gare du Nord.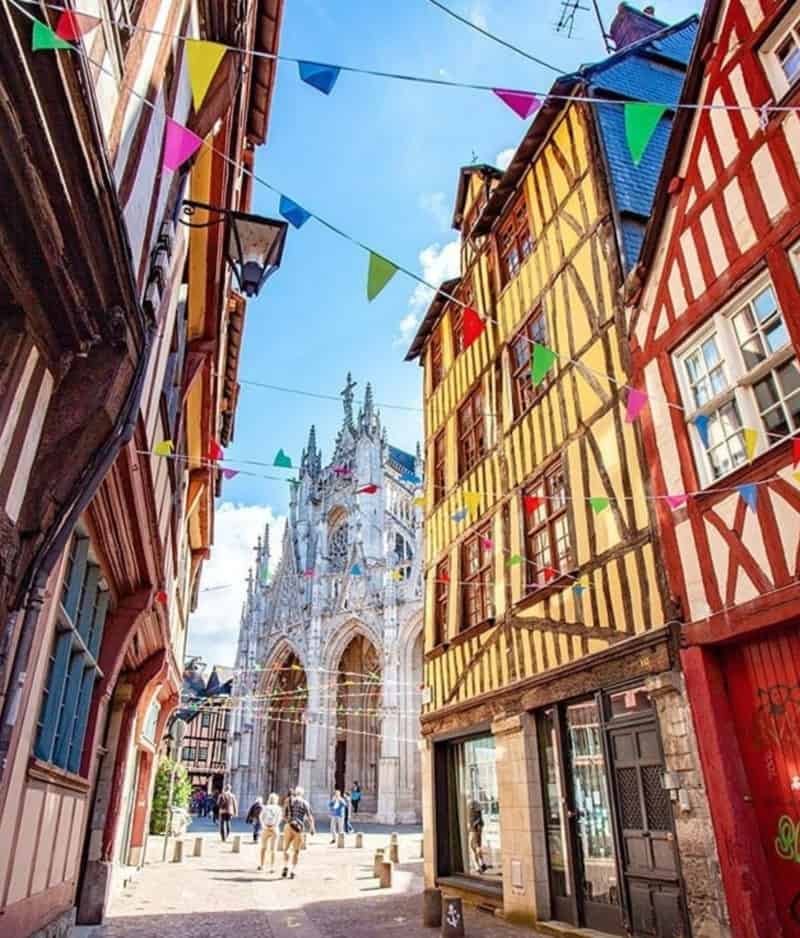 9. Rouen
Rouen is a great, low-key destination — especially if you're interested in the story of Joan of Arc. She didn't make her name in Rouen — that was at the Siege of Orléans — but she did run into some serious trouble here — her entire story is told at the Historial Jeanne d'Arc, the site where she was tried (twice). The Eglise Sainte-Jeanne-d'Arc, meanwhile, recognizes the site of her execution. Otherwise, the half-timbered buildings in Vieux Rouen are a delight — as is the 14th-century Gros-Horloge, a beautiful astronomical clock that's perhaps the city's most famous attraction. The opening of a bike route linking Paris and Rouen is coming in 2020. 
Historical tidbit: Before it was "French," Rouen was ruled by Vikings.
Get there: By train from the Gare Saint-Lazare