Looking for the best French gifts on Etsy? Voilà.
While I've been an Etsy shopkeeper for forever, I've only recently become more of an Etsy shopper, and I've bought more excellent stuff on Etsy this year than anywhere else. (Like: vintage maps of Europe, an Animal Crossing-themed print for a friend, and a vinyl Bruce Springsteen sticker, because for 2021 I decided to be the sort of person who cares a lot about stickers.)
A couple quick things, as we begin our search for the best French gifts on Etsy (noting: no vintage, no clothing, as those are separate searches!!). As someone who ships from France to the U.S. literally all the time, it's actually very straightforward and fast: Look for shipment via service called Colissimo, which is the national post carrier's shipping plan. From Paris to the U.S. it can take as few as four days, though usually it's closer to seven. And there shouldn't be customs charges for any of these products (as they're under the price that would incur them.) Keep an eye on shipping timeframes, and note that the prices shown here can fluctuate with the exchange rate, as the shopkeepers listed them in euros and I've provided them in U.S. dollars.
There are Etsy shoppers all over the world, and with a lot (a LOT) of looking around, you can find work that's unique to a different place — like France. Here, you'll find some excellent, truly French gifts on Etsy — all from independent makers, from across the country.
Affiliate links below.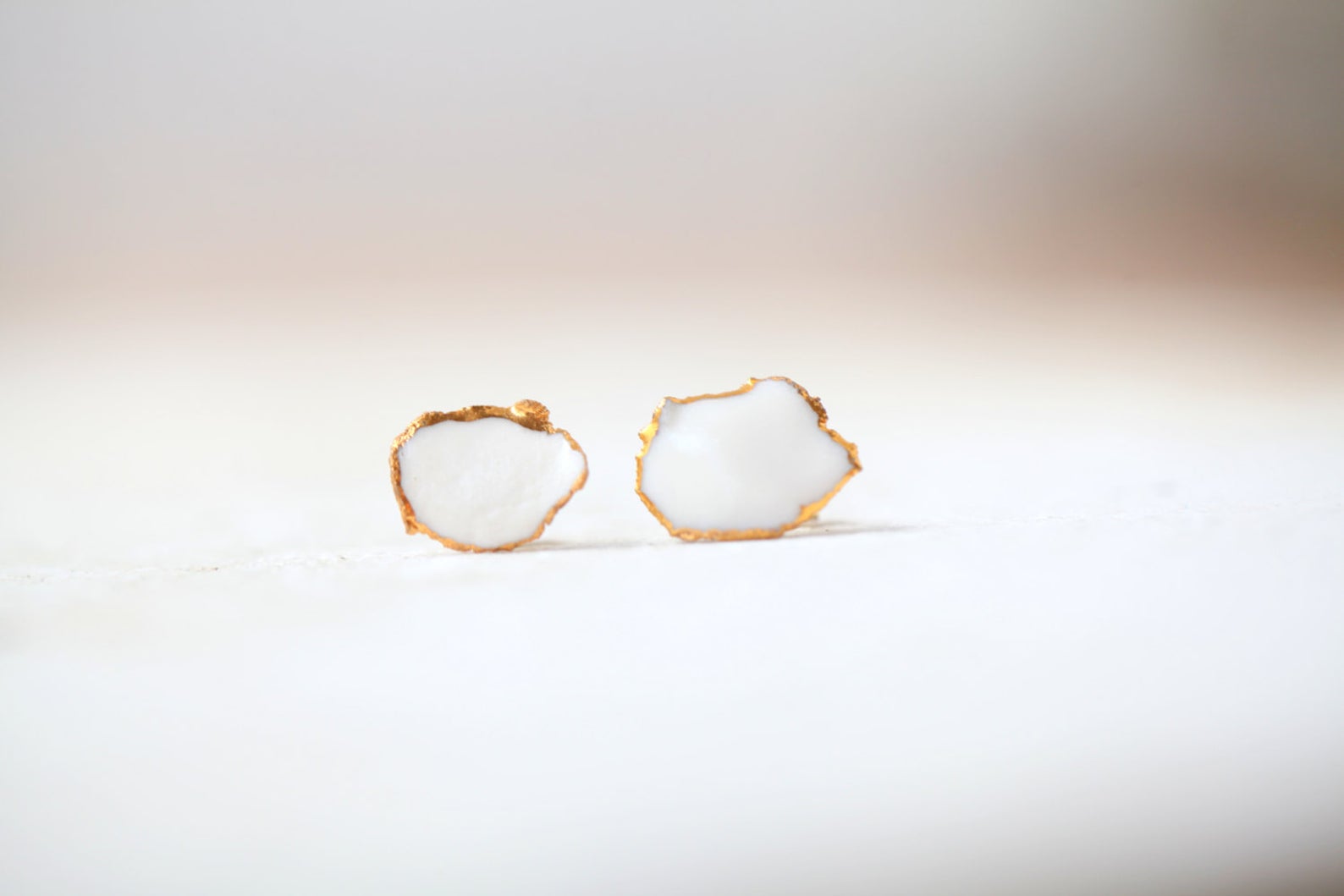 I find these earrings just extremely and stylish — they're porcelain hand-painted with gold, with sterling silver backs. I love his entire collection, designed in Paris and made by hand in Oaxaca.  I know this image isn't like DRAMA but I think it falls in line with prevailing ideas about jewelry, where simpler is chicer.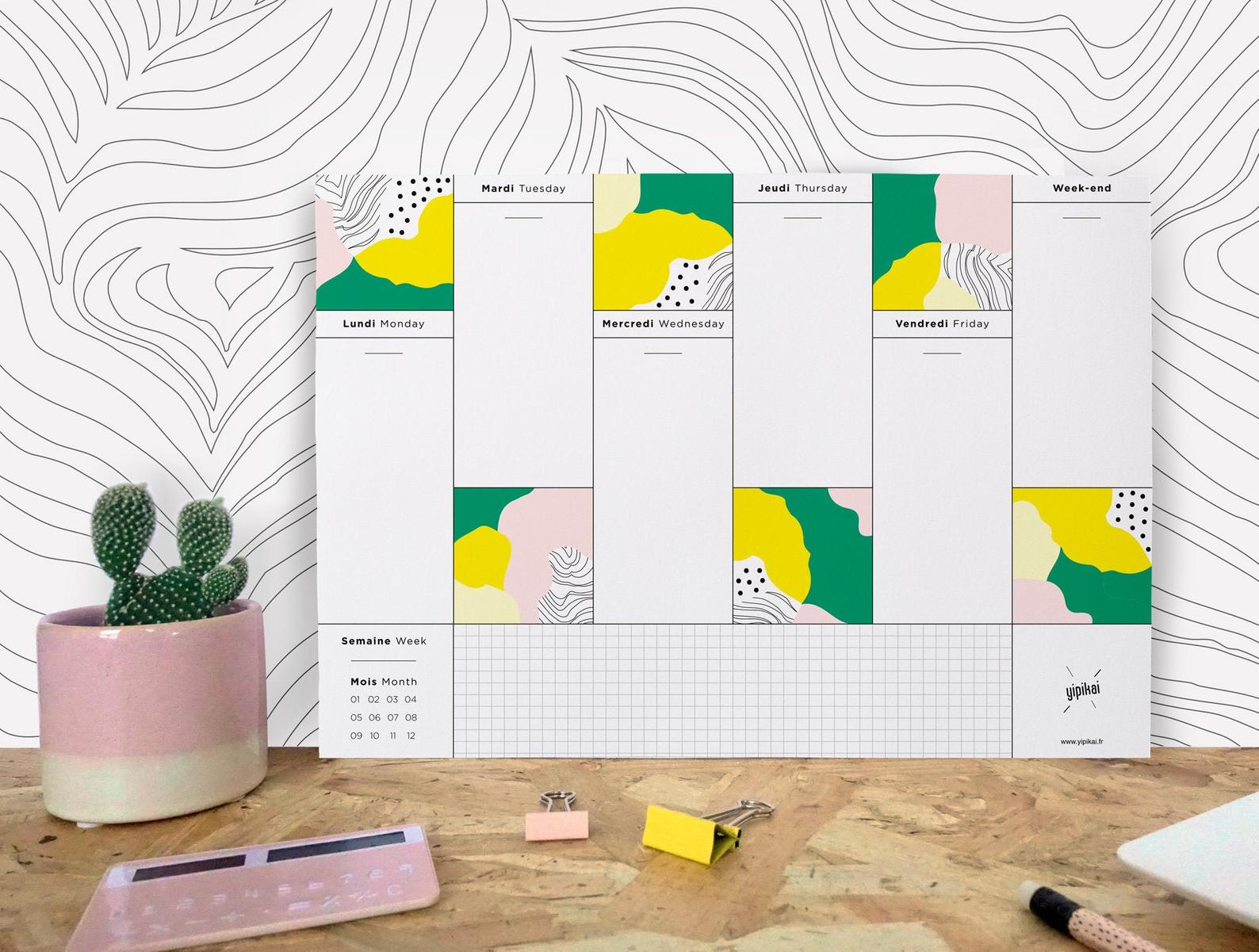 I love these super-graphic, super-Memphis-y calendars and planners. They remind me a little of Papier Tigre but not too much, if you know what I mean. The desk planners are available in English and French; this one has both.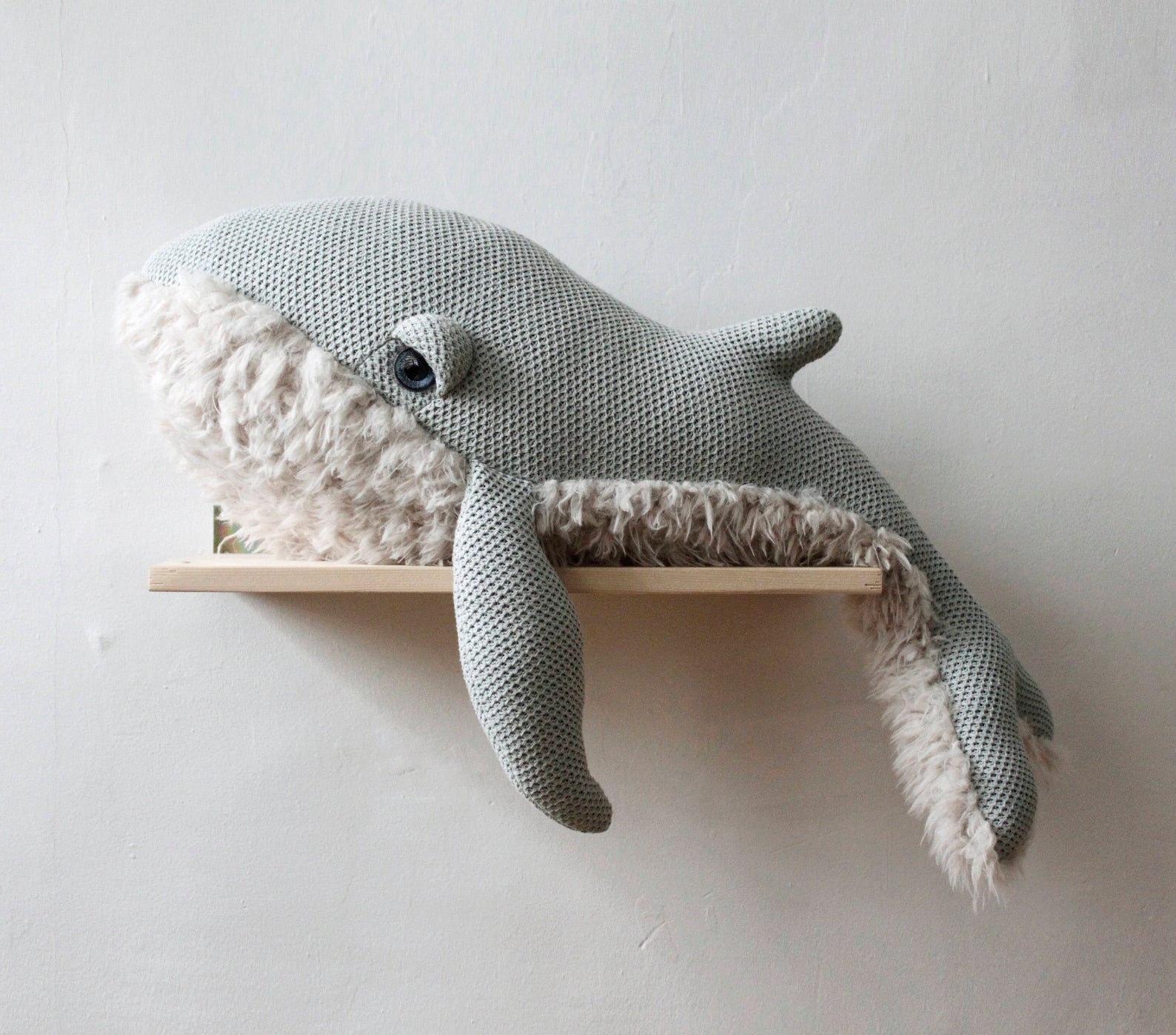 Obviously I think this is adorable, even if when I first saw it I was like, $170 for a stuffed whale seems like kind of a lot???? But then I saw that more people have this "in their cart" than anything else, so — "¯\_(ツ)_/¯"?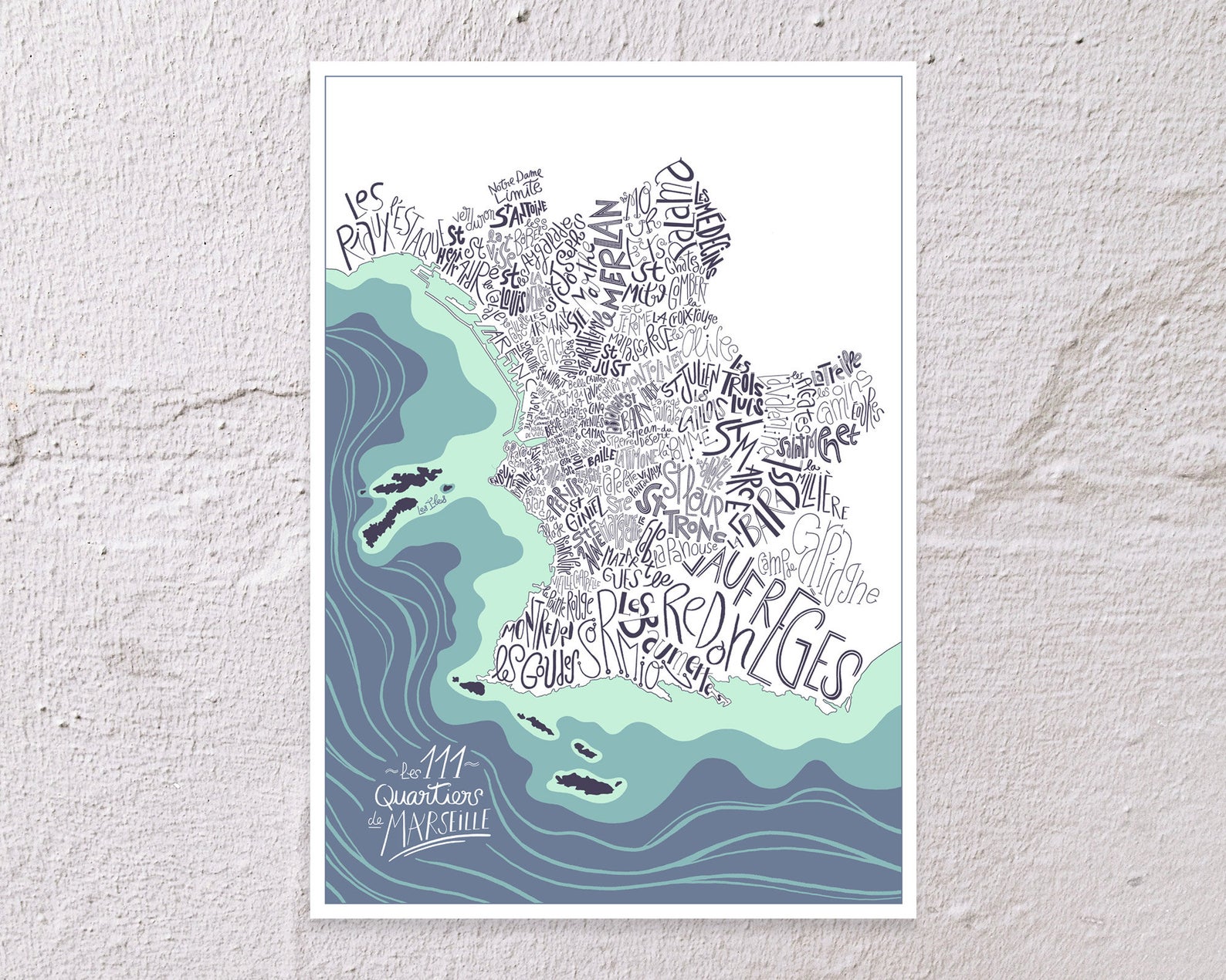 Lord knows there are plenty of fancy Paris maps on Etsy, but Benoit Cesari seemingly spends just as much if not more time on the country's other destinations — including Lyon, Montpellier, and Avignon — as well as more thematic offerings, like wine and regional cuisine maps of France.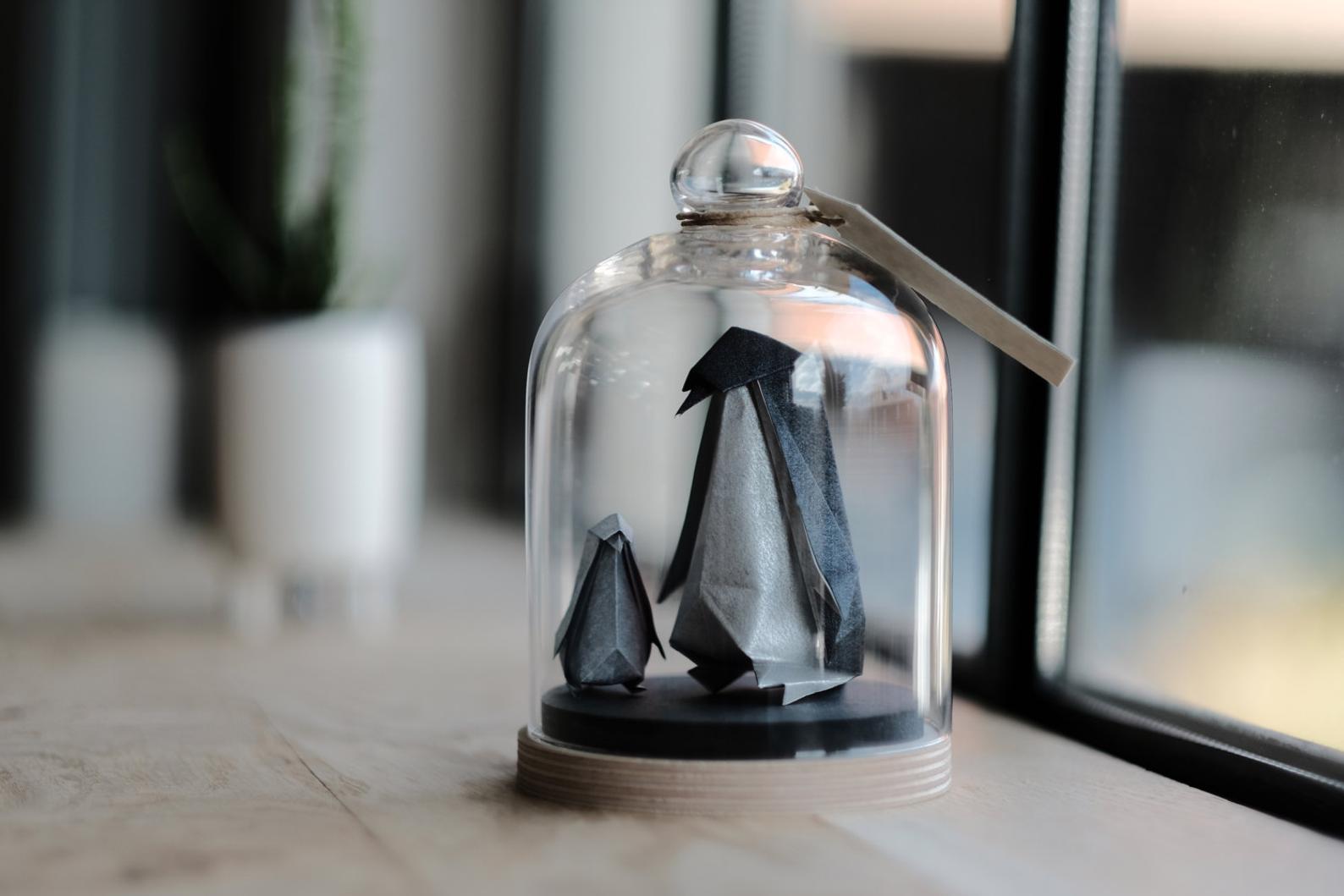 I don't know how to defend the ridiculousness of these $120 origami animals, but I also love them. This is the paradox of French handmade goods: They are often absurdly expensive, and they're rarely like a showstopper piece, but they can be these tiny, lovely things that you can't stop looking at. That is how I feel about those penguins, anyway. (They also have wolves, dragons, unicorns, and more, plus the deer shown at top; here's their Instagram, which is extremely cute.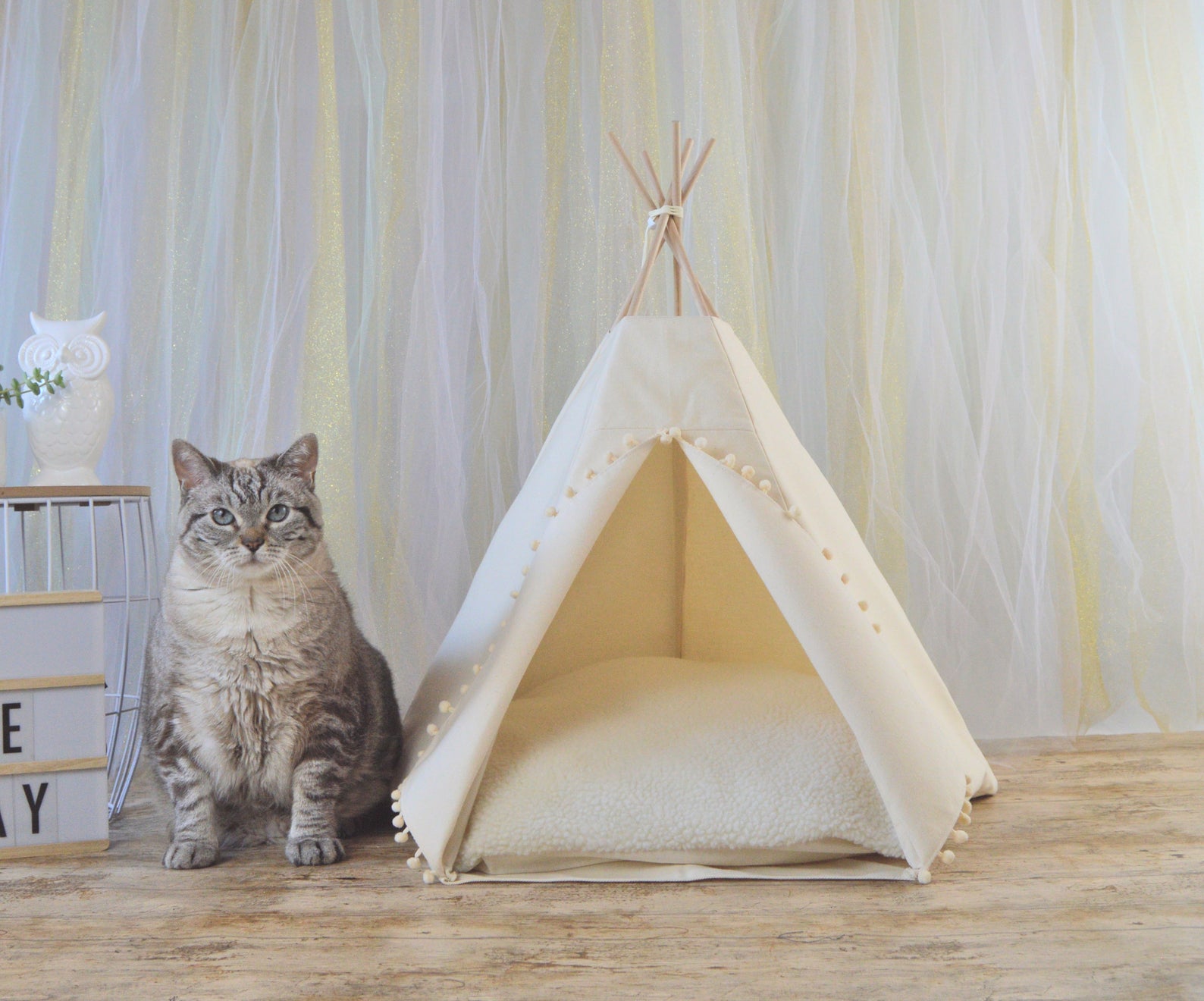 Sometimes giving to yourself means … giving to your cat, specifically a teepee with a pompom door opening and double-sided pillow, with faux-sheepskin to keep them warm in winter? And this is just slightly unbelievable but you can accessorize your cat teepee with a matching banner with their hand-embroidered name. C'est incroyable!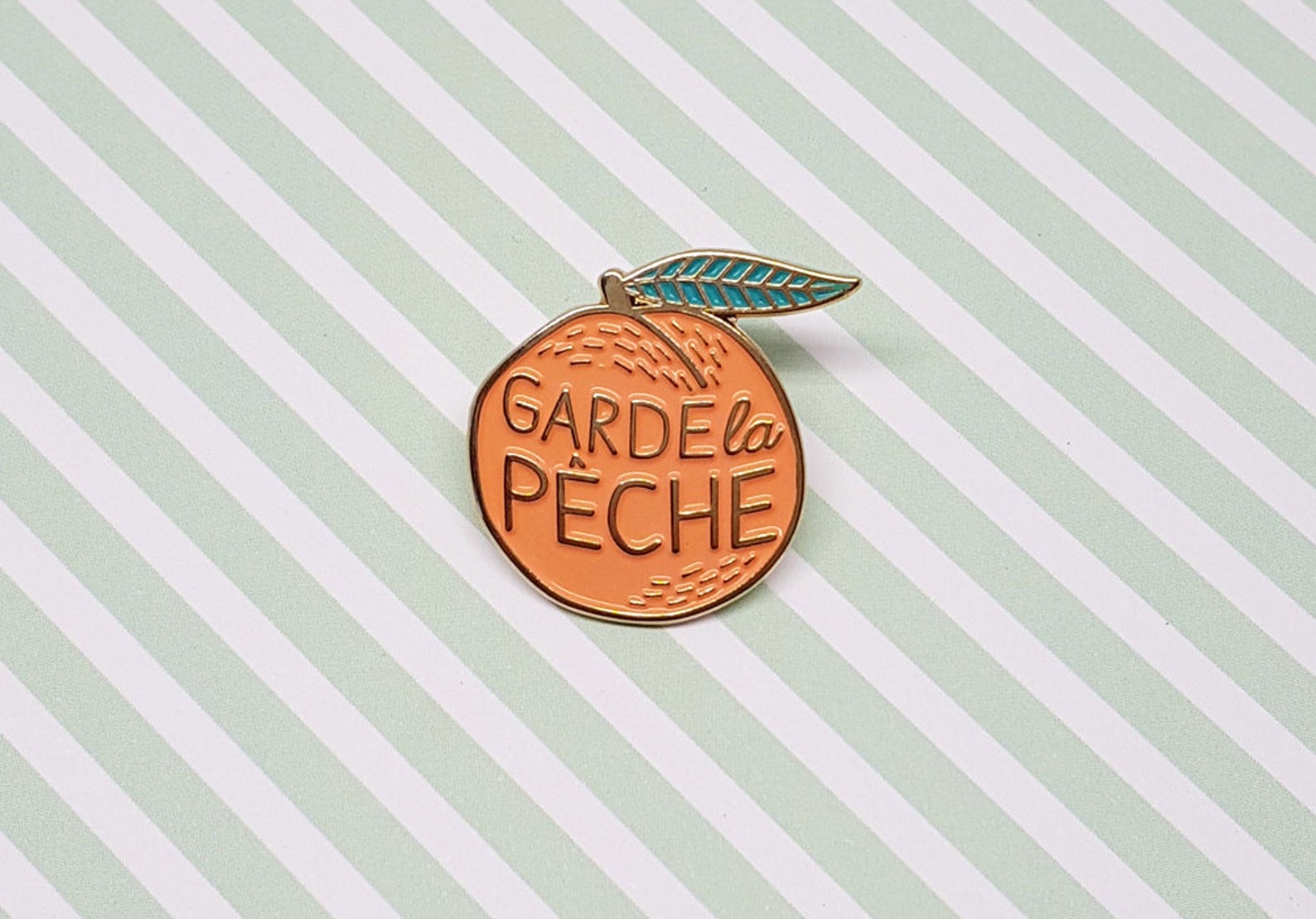 "Garde la pêche" translates to "stay strong" more or less (here's a long discussion about that), and having it in French pin form I think is quite cool. They're all sort of just like ever-so-slightly risqué, like "Morue Forever" ("morue" (lol) often means "cod" but can also mean "woman held by others as retaining a vulgar and discourteous disposition.") You can decide which pin is most appropriate to your personal vibe.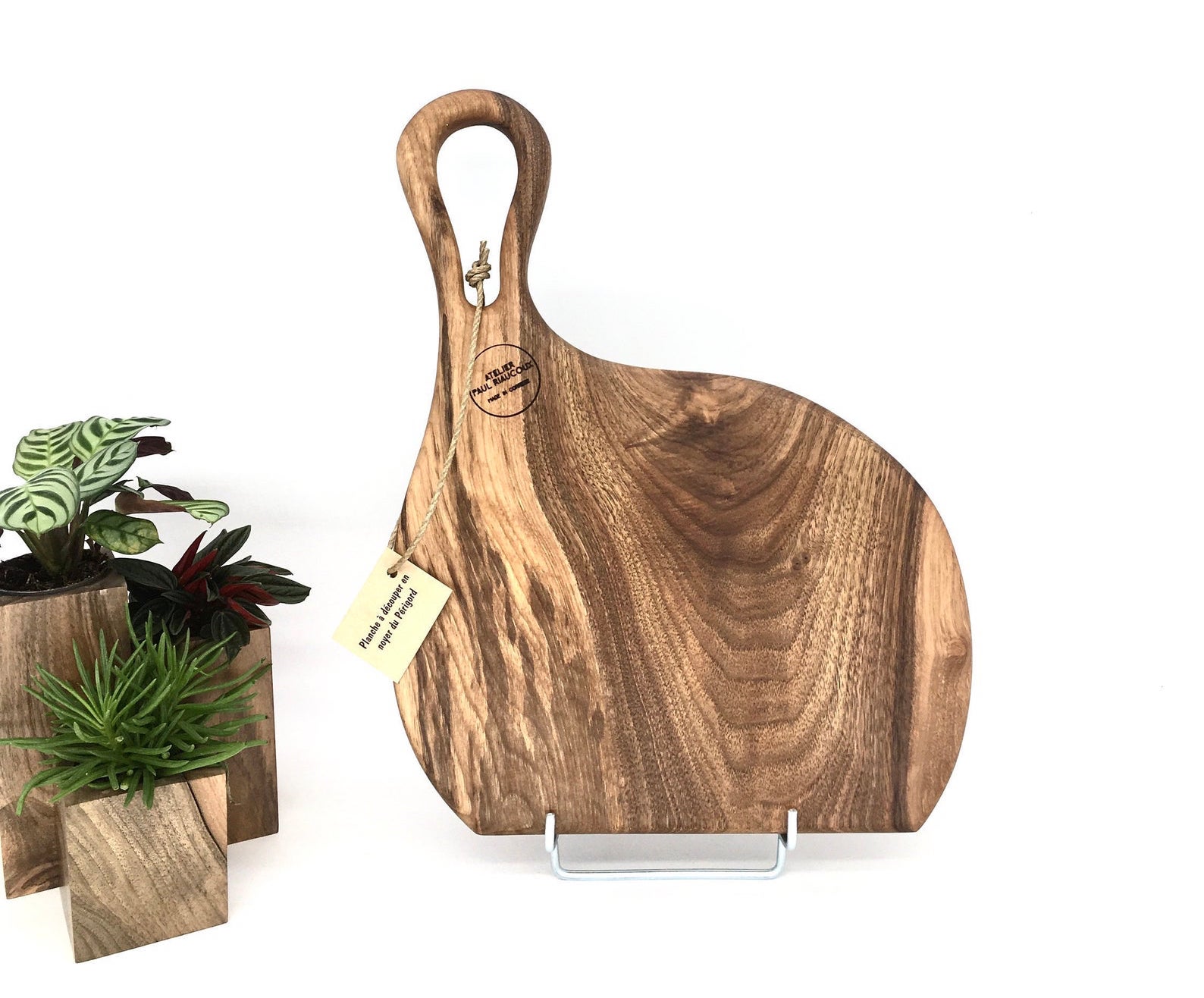 Part of me says $90 is too much to spend on a cutting board, but the more financially astute part of me says this is less than I am going to have to pay my landlord when he realizes I've been using his countertops as a place to smash blueberries. (We have a complicated relationship.) I don't personally need a fancy cutting board (see above), but I know a lot of people who'd be delighted to get this.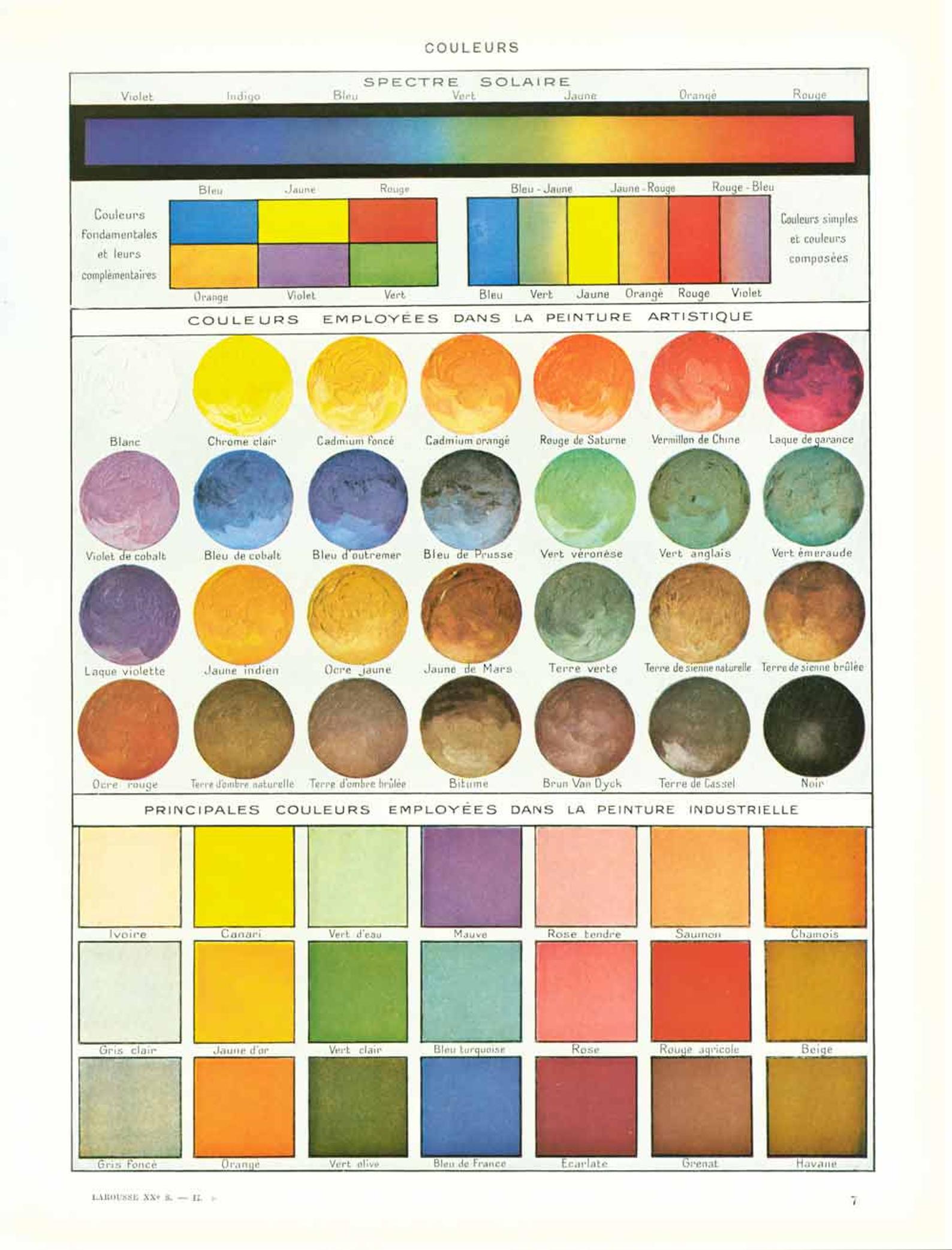 As someone who loves color, I love these vintage colorimetry charts from the 1930s, and I have a similar one. You can get them cheaper in France (about €10, rather than $30), from the bouquinistes along the Seine … until you factor in the airfare. These prints are usually pages from a book or manual, so expect to frame it once it's home.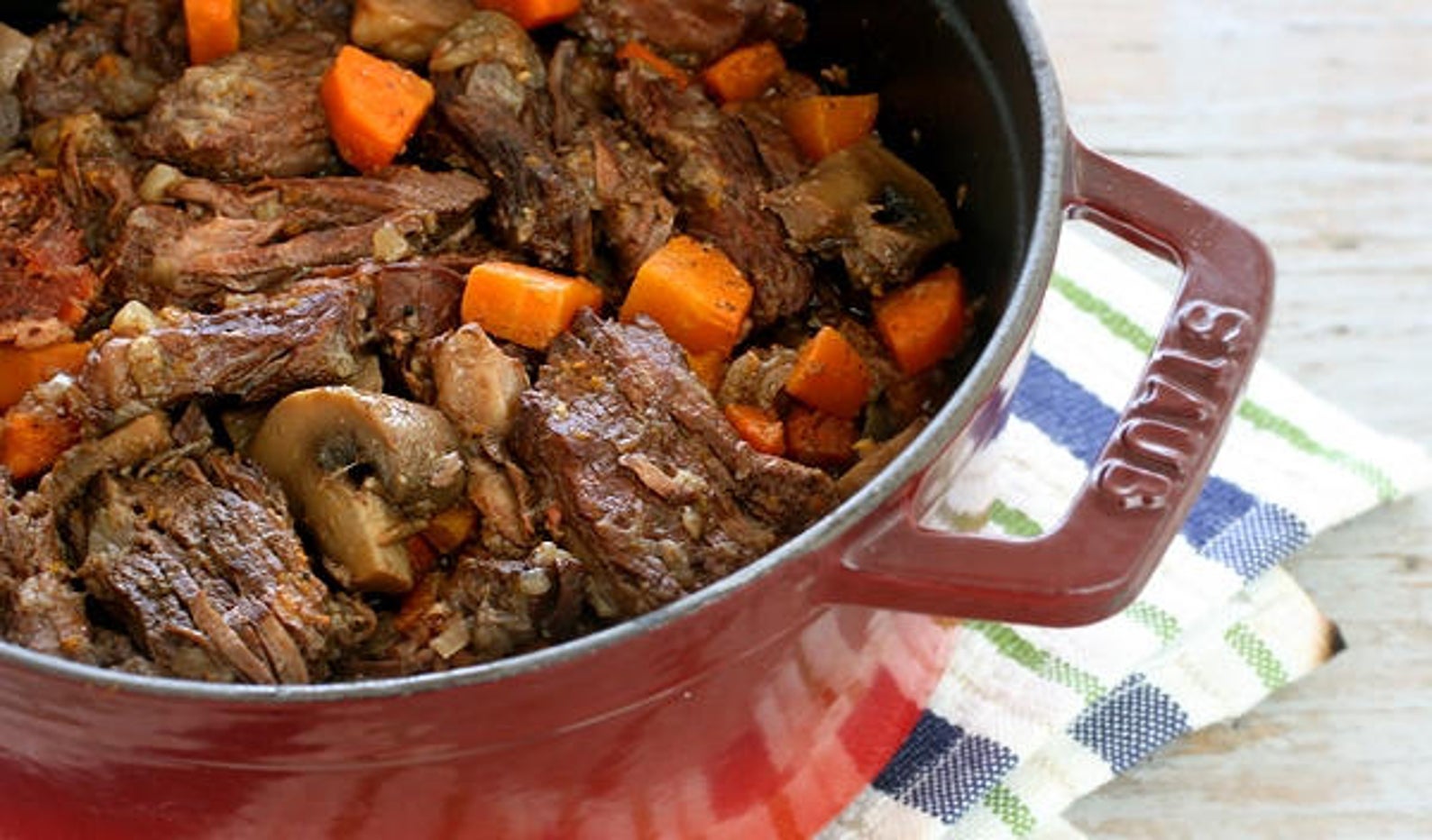 I just find this a super-charming and not super-high-cost addition to a holiday card: a recipe (printed in both English and French), for this classic, hearty, very holiday-seasonal meal. She also offers recipes for French onion soup, pot au feu, coq au vin, and more. Sometimes the best French gifts on Etsy only require downloading and printing, versus shipping, and that seems like a bonus.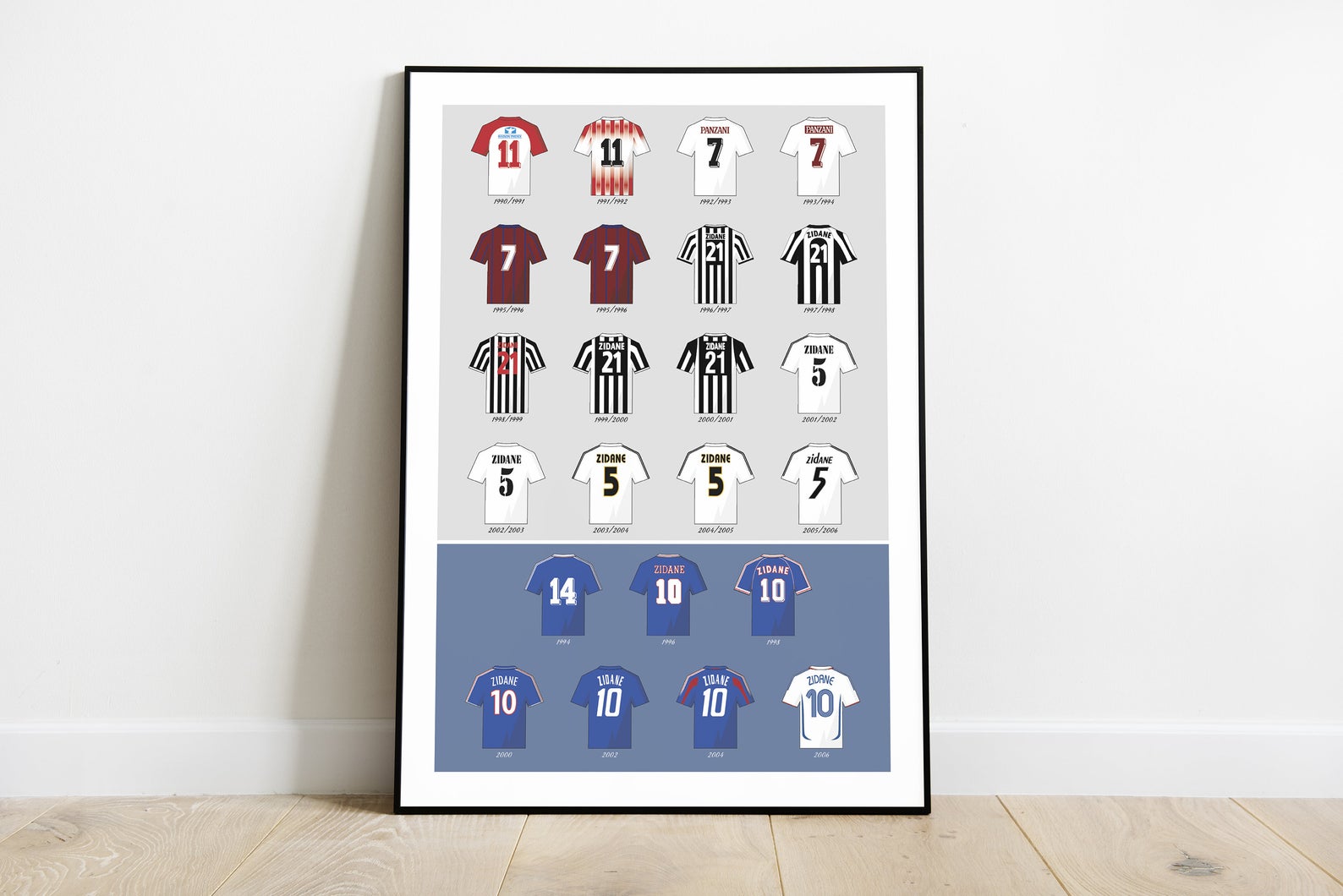 Soccer — er, "football" — isn't my thing, but if I knew someone who liked the European version, I might very well consider this poster showing off all of French soccer icon Zinedine Zidane's uniforms.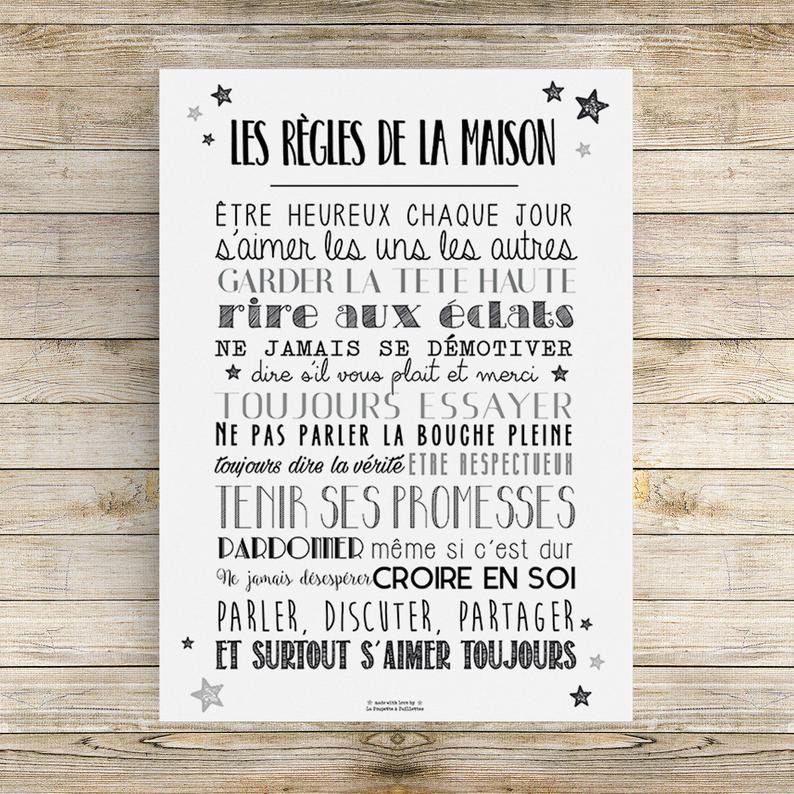 I think this "House Rules" print is extremely cute, even if the directive to "être heureux chaque jour" sounds a little stressy. But how adorable for a home with a little language-learner??