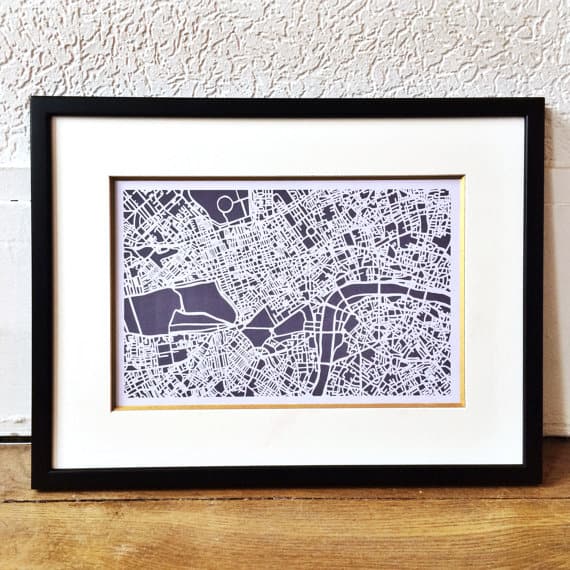 This week's map is London! London's the greatest, and it is also the city that greeted Major Charity Adams (later lieutenant colonel, just FTR) with a Buzz Bomb.
To learn more about Charity Adams, I strongly recommend her autobiography, One Woman's Army: A Black Officer Remembers the WAC or Double Victory: How African American Women Broke Race and Gender Barriers to Help Win World War II.
To download the map, shown below, just click here. Save it, print it out and frame it — it's distressingly indistinguishable from a screenprint. The better quality the printer, the better quality the print, though even a super-cheap printer (like mine) will do a half-decent job. Each map is only available for free for a week, so download away.