There are, presumably, moviegoers out there who sat through Blue Valentine and left the theater saying to themselves: Well, that was great—but how much better would it have been if  in addition to the failing relationship, their kid was terribly, perhaps mortally, ill? For those people, we have Broken Circle Breakdown, Belgium's nomination for the best foreign-language film Oscar in 2013.
The comparison is fair: The two films belong roughly in the same box, in the sense that they are both forensic dissections of families on the verge of ruin, and both play with time, so that bits and pieces of the film are shuffled and rearranged and sequenced to provide us with information when director Felix Van Groeningen thinks we should have it. Tattoo shop owner Elise and musician/homesteader Didier fall in love, in Ghent, 2006, build a home for themselves in the countryside, and have a daughter, named for Maybelle Carter. There are chickens and horses and a pick-up truck, bluegrass music, a persistent if not entirely durable love affair with America, and a glassed-in terranda, made to provide warmth during the winter months but also, accidentally, presenting a fearsome obstacle for the local birds.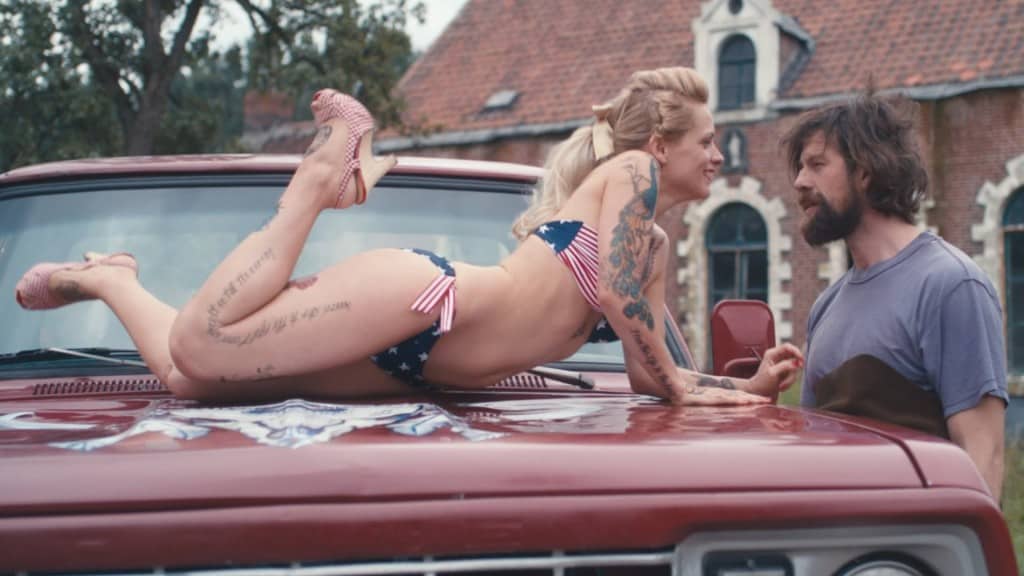 Broken Circle Breakdown is less intent on its own misery than Blue Valentine; their misfortune is thrust upon them, though in the darkness moments, each blames the other for Maybelle's illness, as well as George Bush—images of whom felt to me incongruous and unnecessary. As Elise points out, Bush has no control over the use of stem cells in research in Europe. And as a dyed in the red-white-and-blue Americaphile, Didier should feel personally betrayed by the mythical country of his dreams, but this betrayal read, to me, too generally, too blandly. Maybe it's that the Bush footage is, to this American viewer, too familiar, presents too easy an avenue into the despair around so many of that era's political realities. For many of us, that betrayal (of science) was no worse than other Bush initiatives, but it still presented an alignment of us versus them. Didier's love affair with America is singular, and its betrayal of his daughter equally so. The most interesting and affecting heartbreak is not the generalized one suggested in the news footage but Didier's specific one. In that moment, though, his complaint sounds like the general complaint of a citizen, and not the exceedingly specific cries of a wounded lover, and the second is the more interesting one, and less seen here than I might have liked.
That's maybe just quibbling, though, to avoid the heart of the film, which is unremittingly sad, and more so for the interspersed moments of past happinesses. If you're single on Valentine's Day, this is definitely, definitely the movie to watch.
Broken Circle Breakdown, Belgium. On Amazon Instant (free for Prime). 
Previous review: Wartime in Winter, the Netherlands